Will Rogers
America's humorist / 1920s-30s
---
---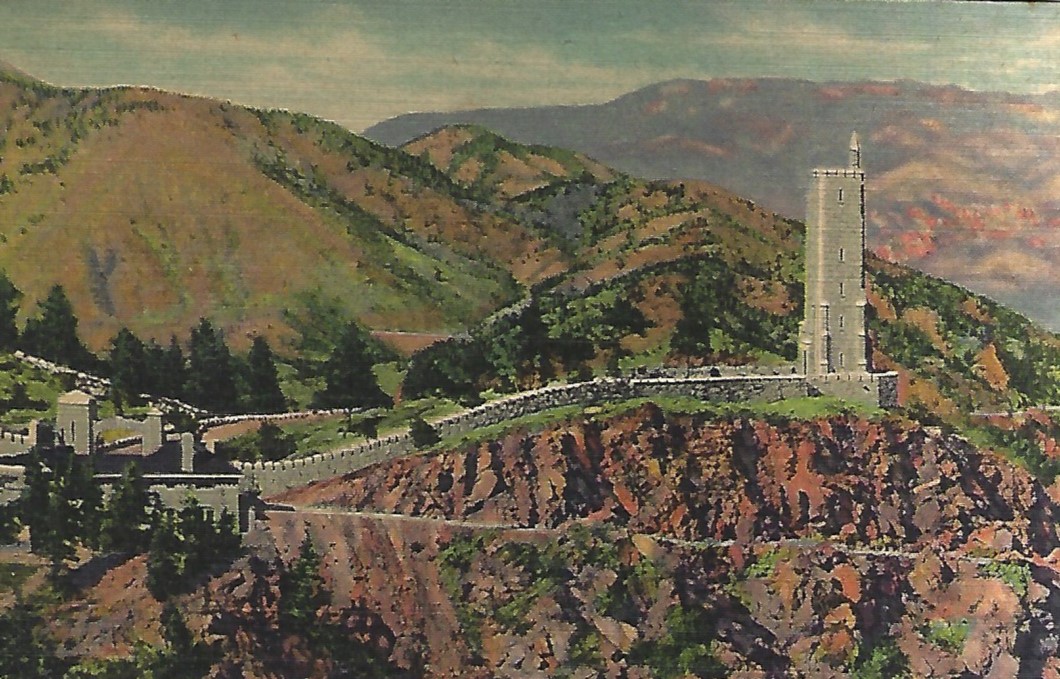 Will Rogers Shrine of the Sun / High Up on Chyenne Mountain
Broadmoor-Chyenne Mt. Highway, Pikes Peak Region, Colorado
The tower is one of the most unique structures in the world.
Built like a medieval castle, it is all metal and stone, no
wood enters its construction. A Beacon light burns perpetually
in its tower. Murals of the early West and of Will Rogers cover
the walls of the interior.

---
Advertising-Brochure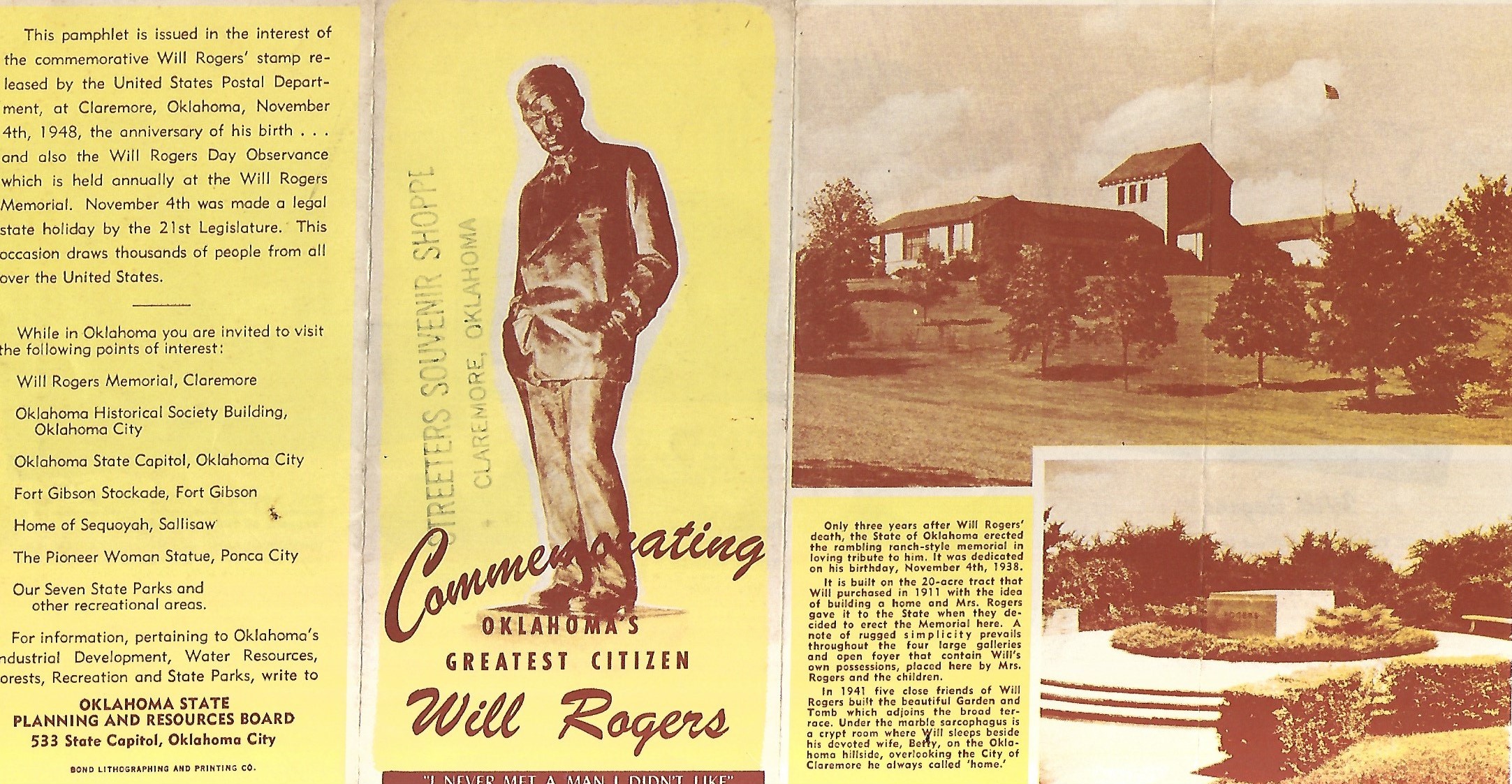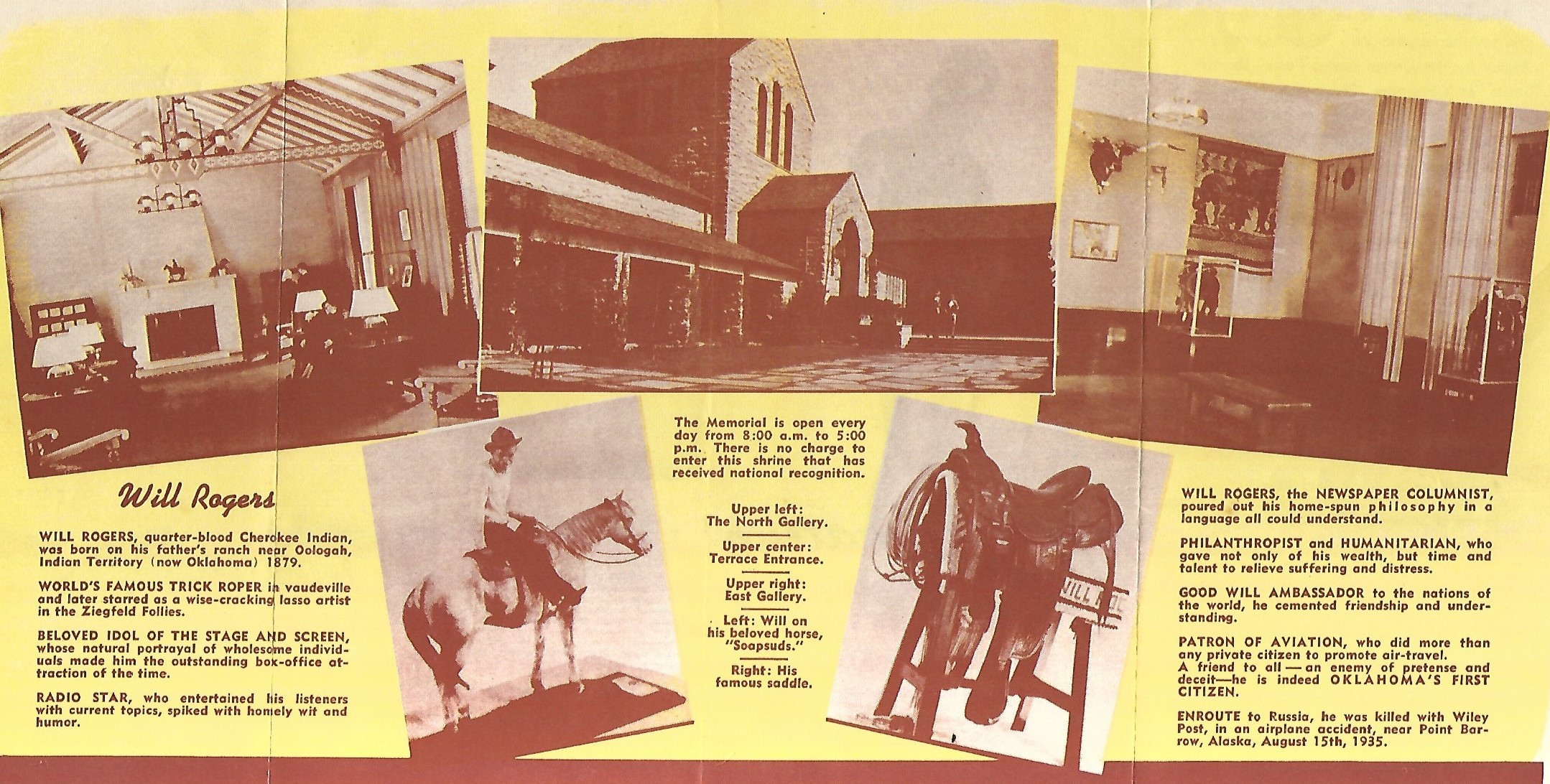 ---
---
Programs:
Radio City Music Hall / September 19, 1935
---
---