Anna Lucasta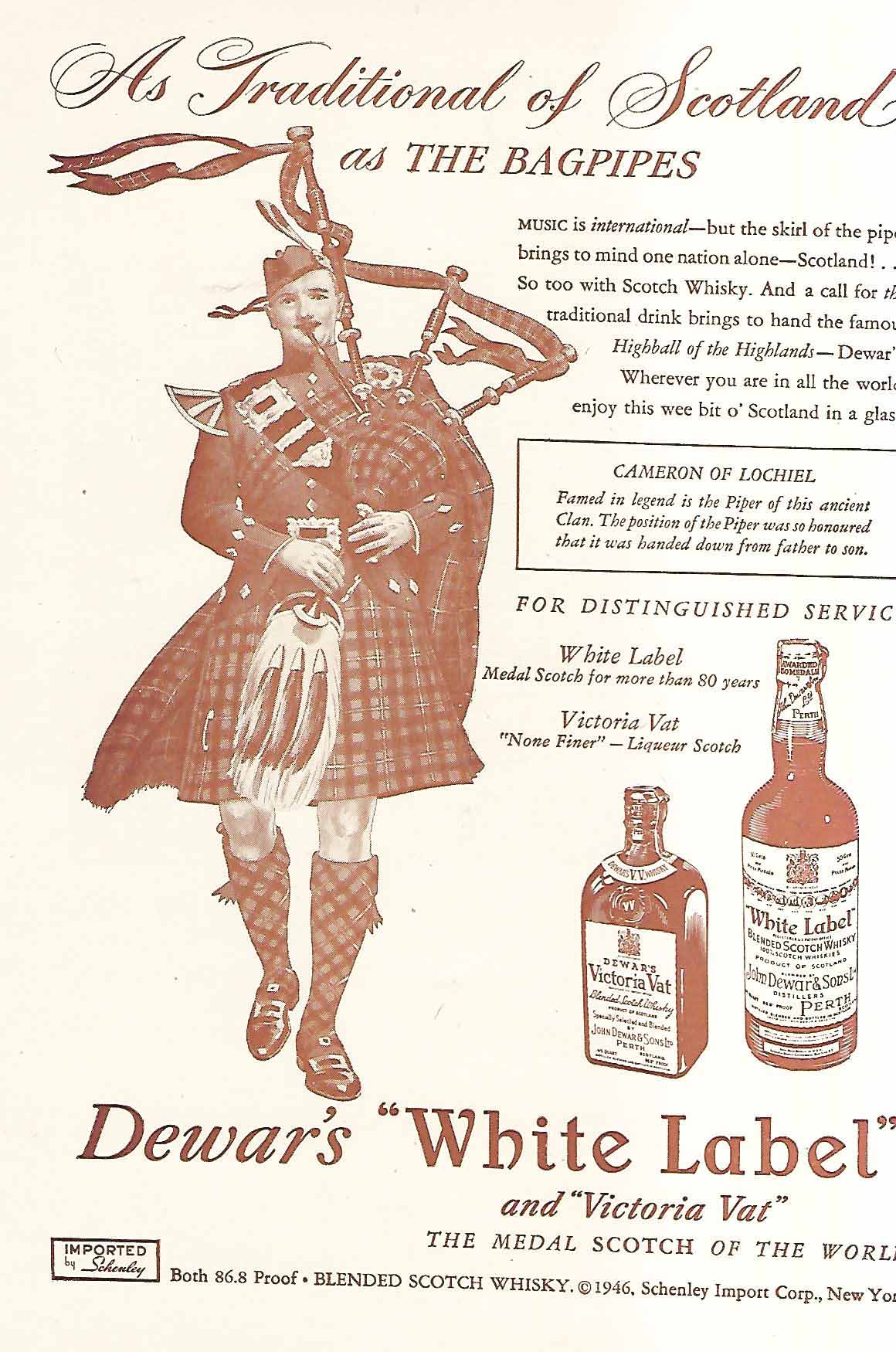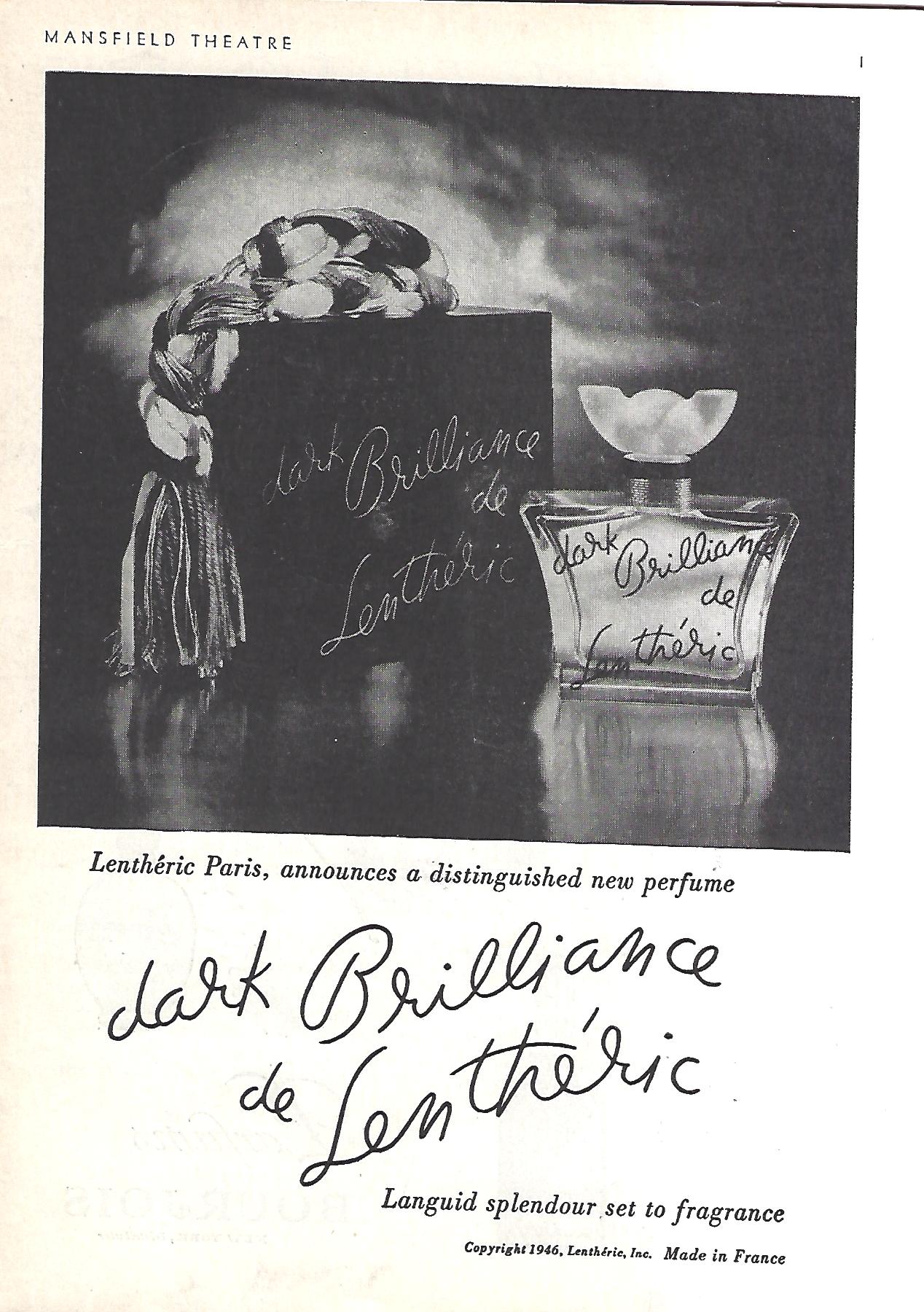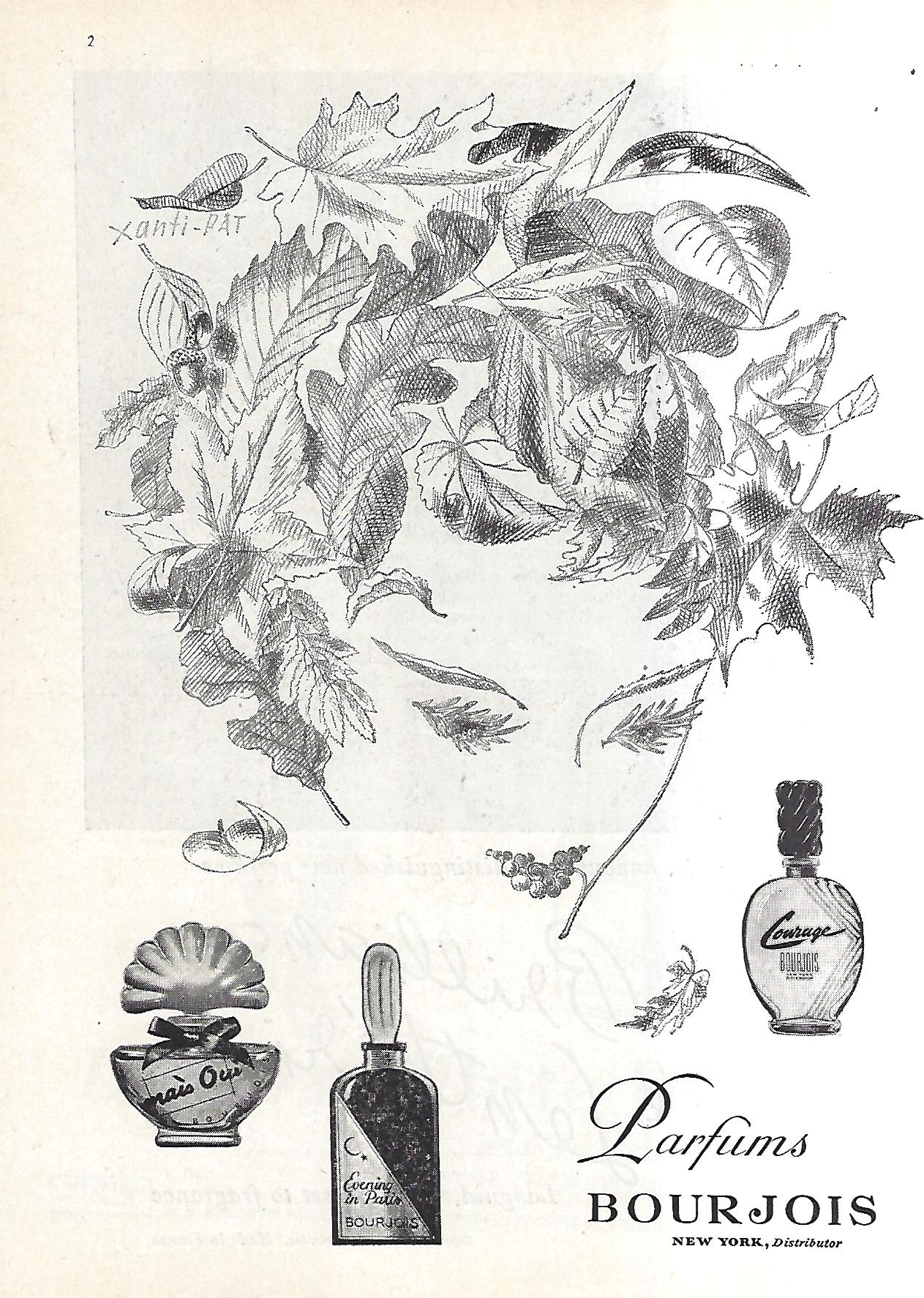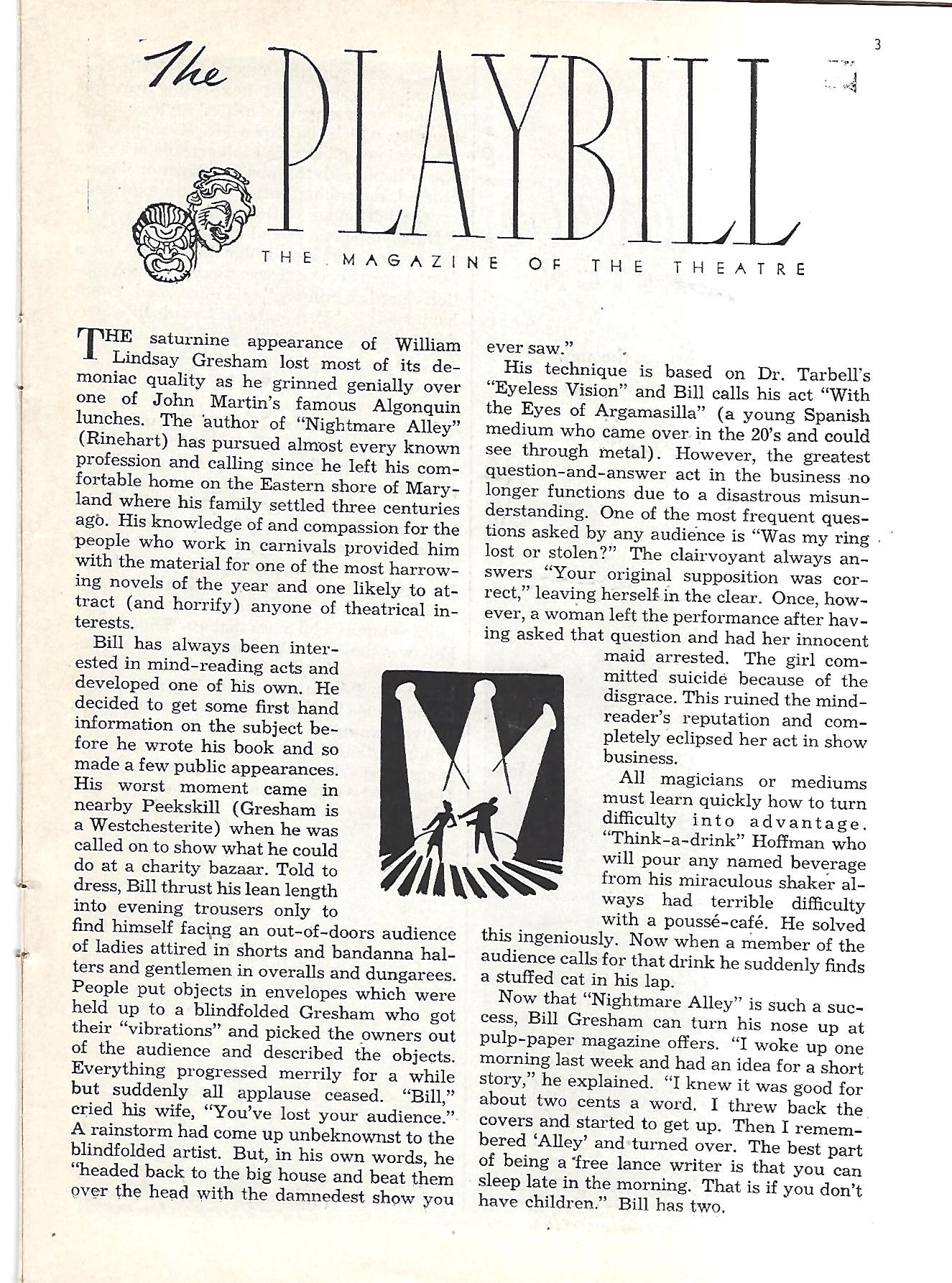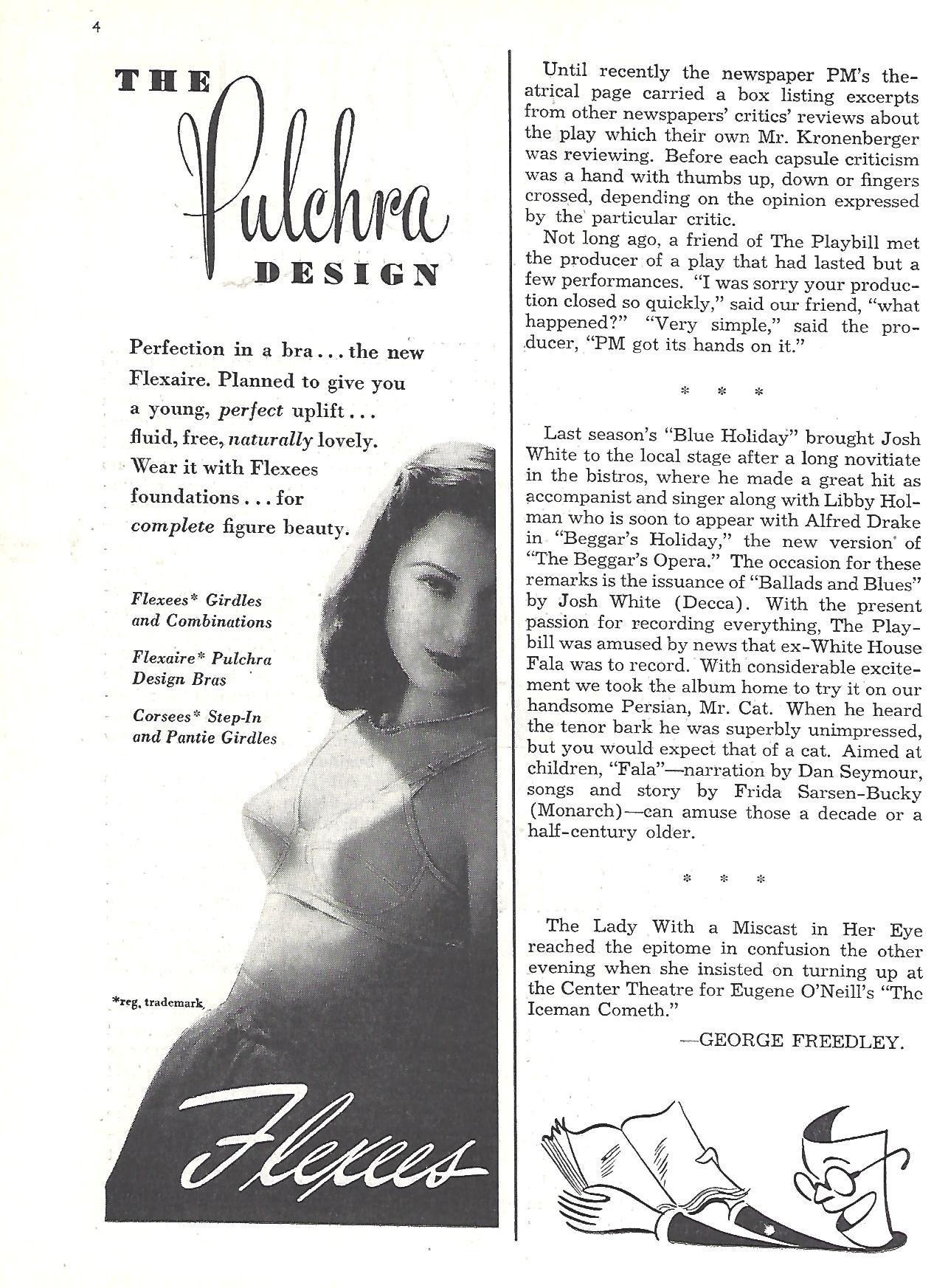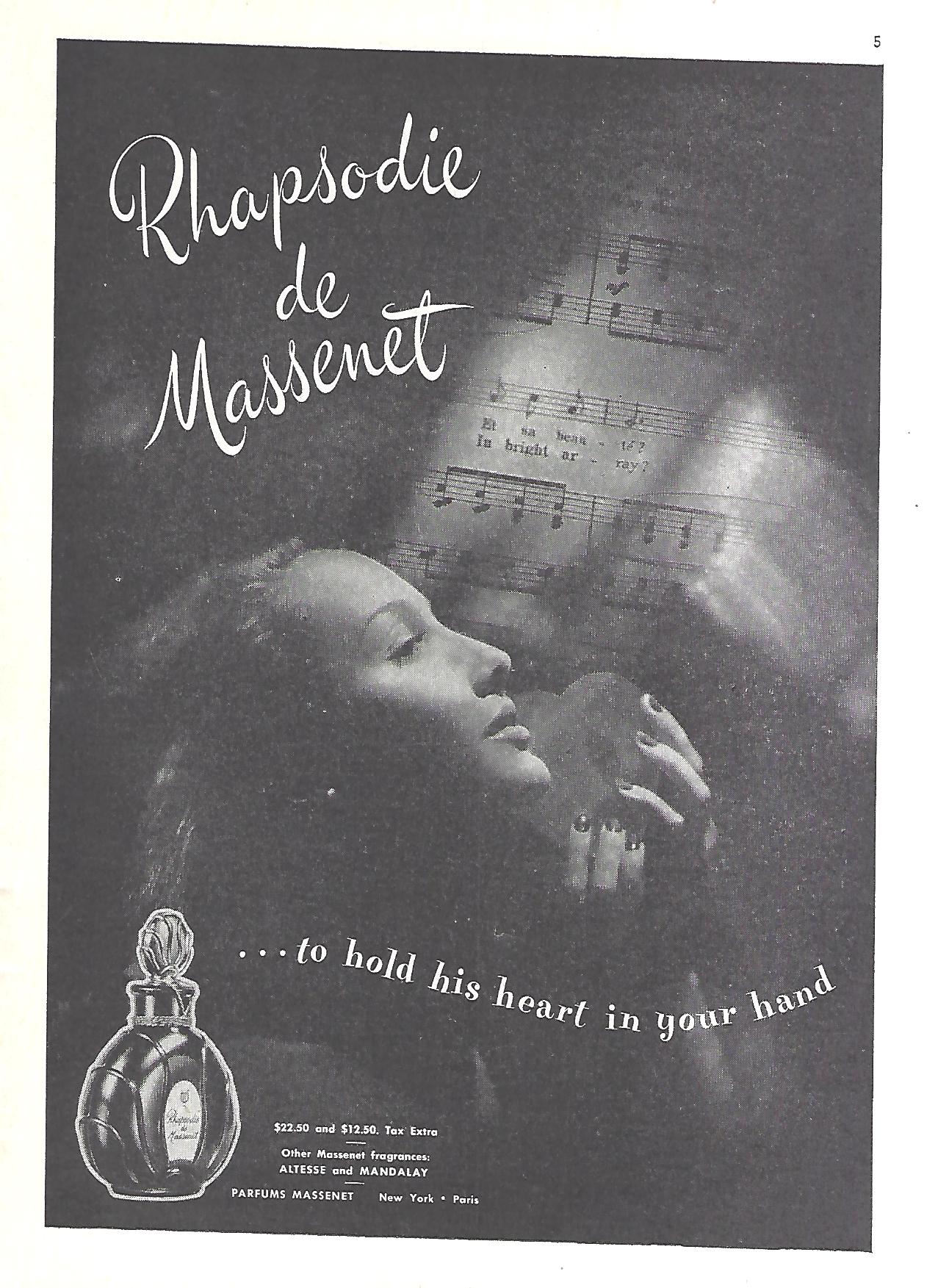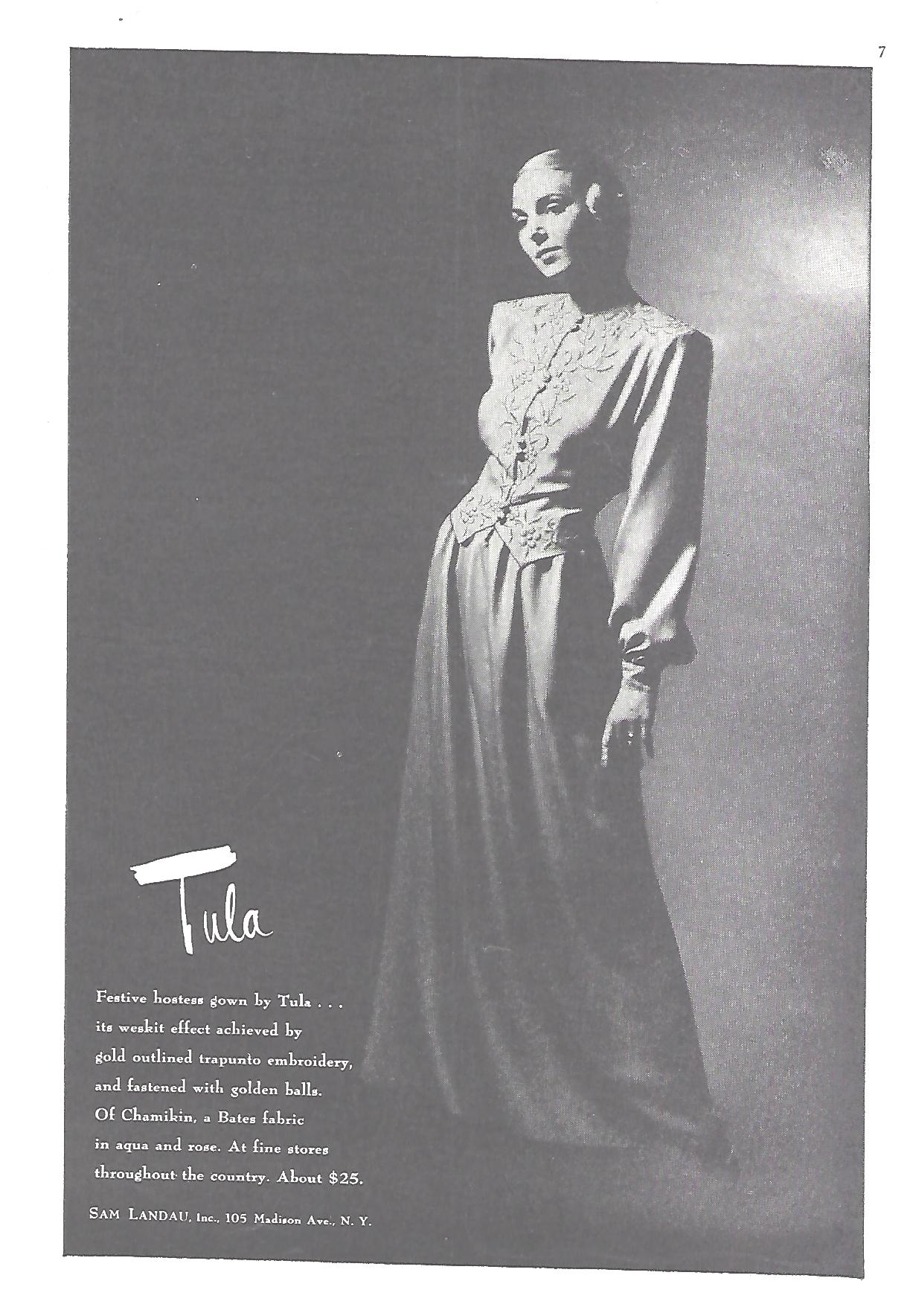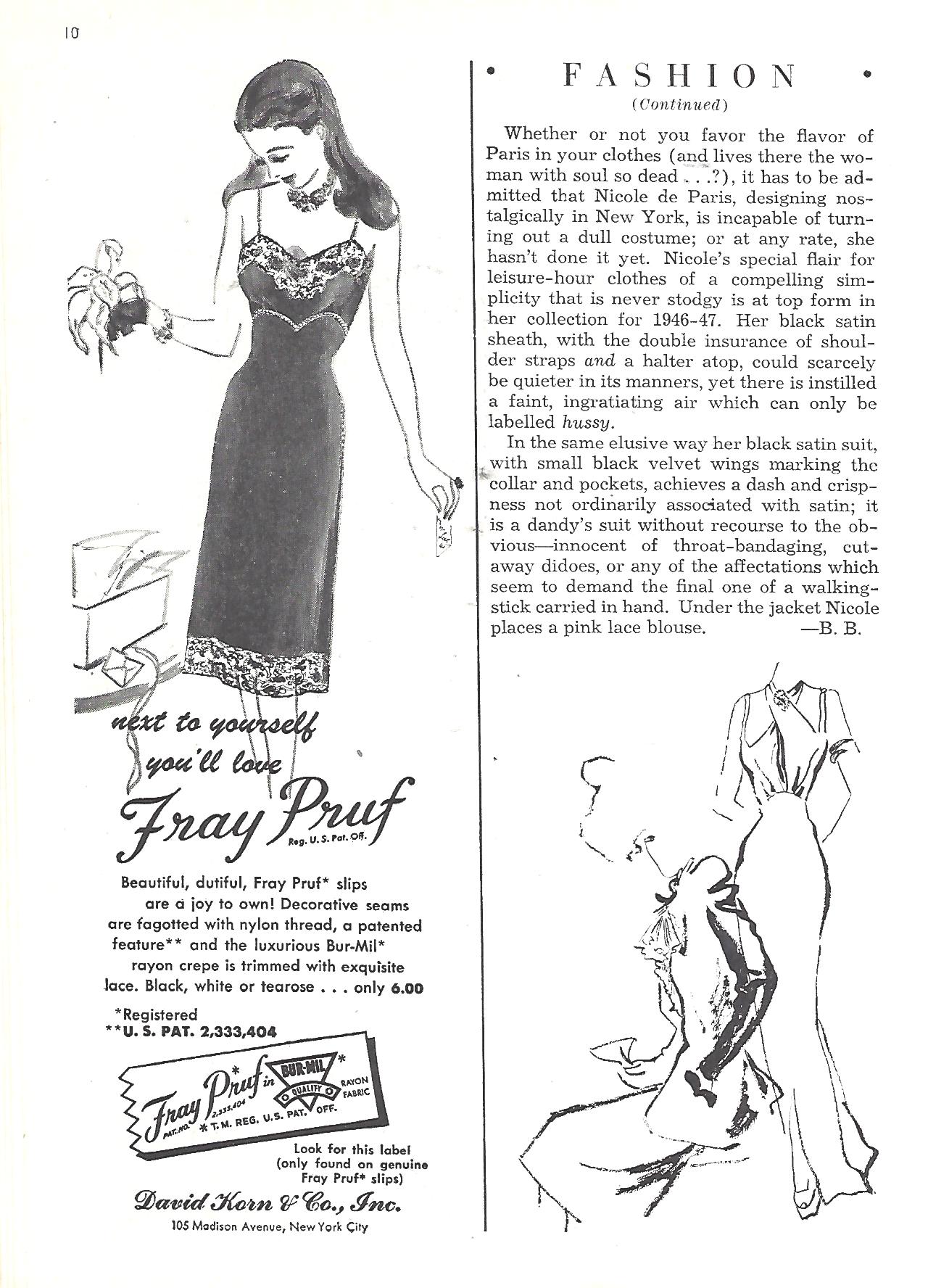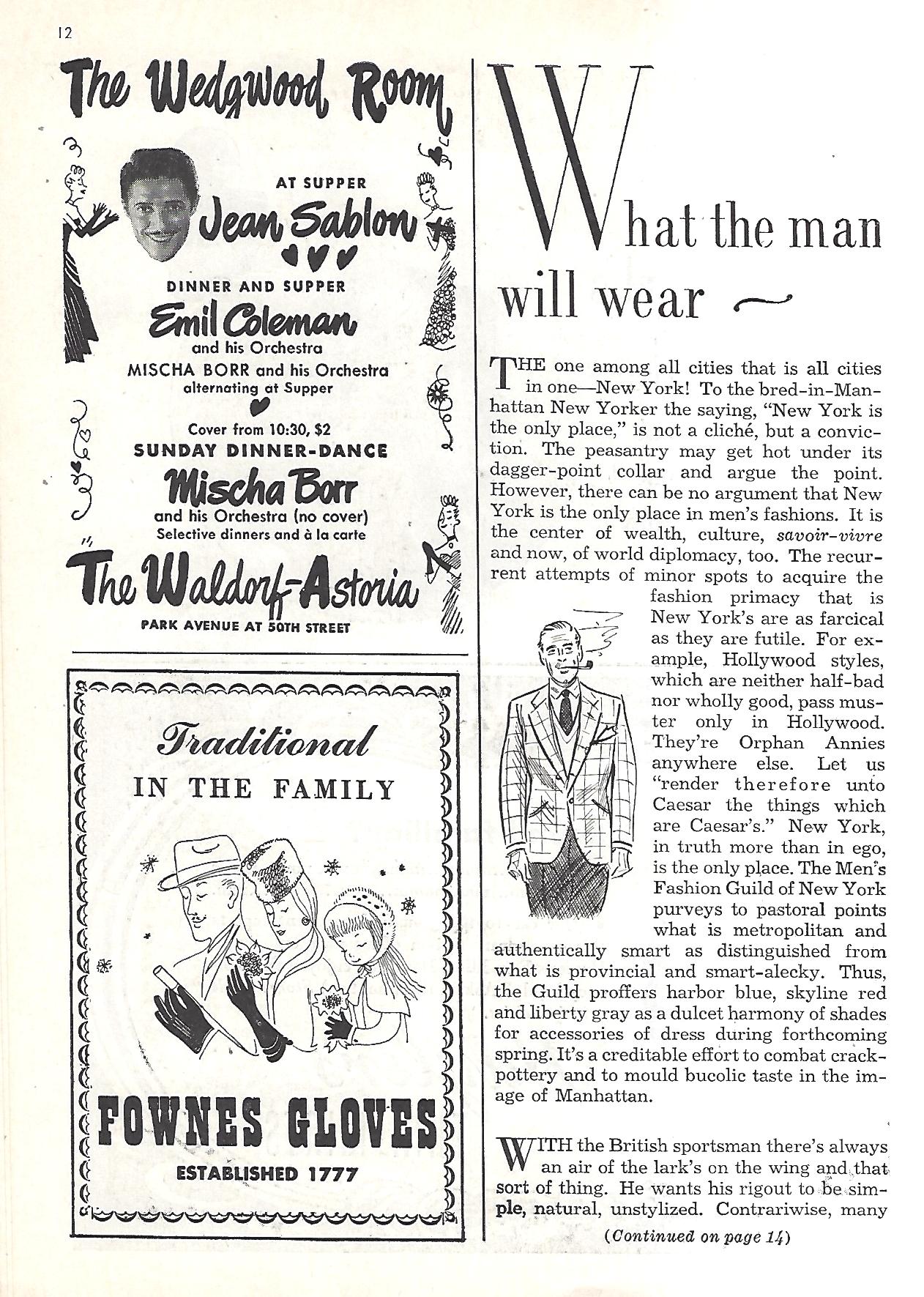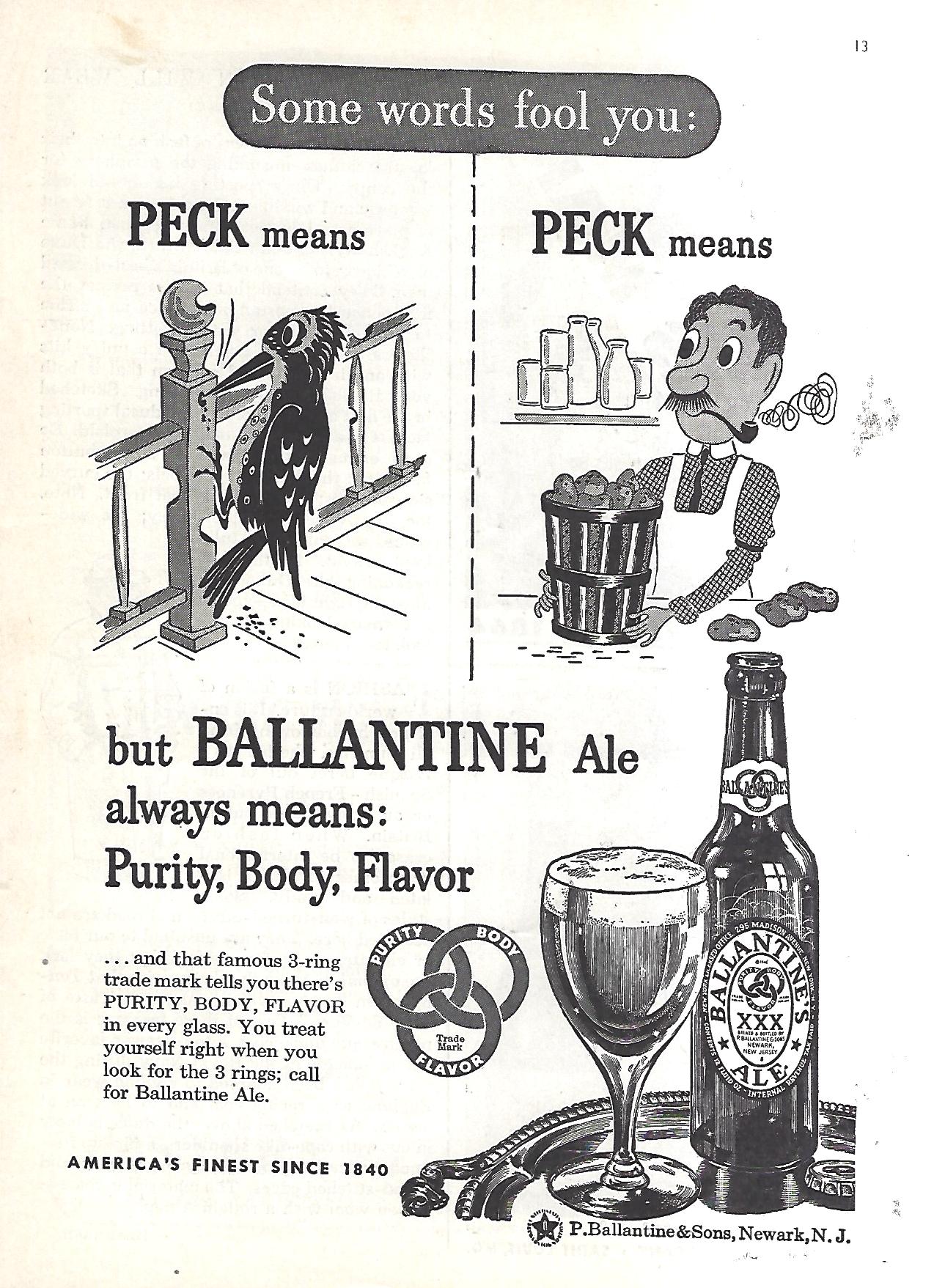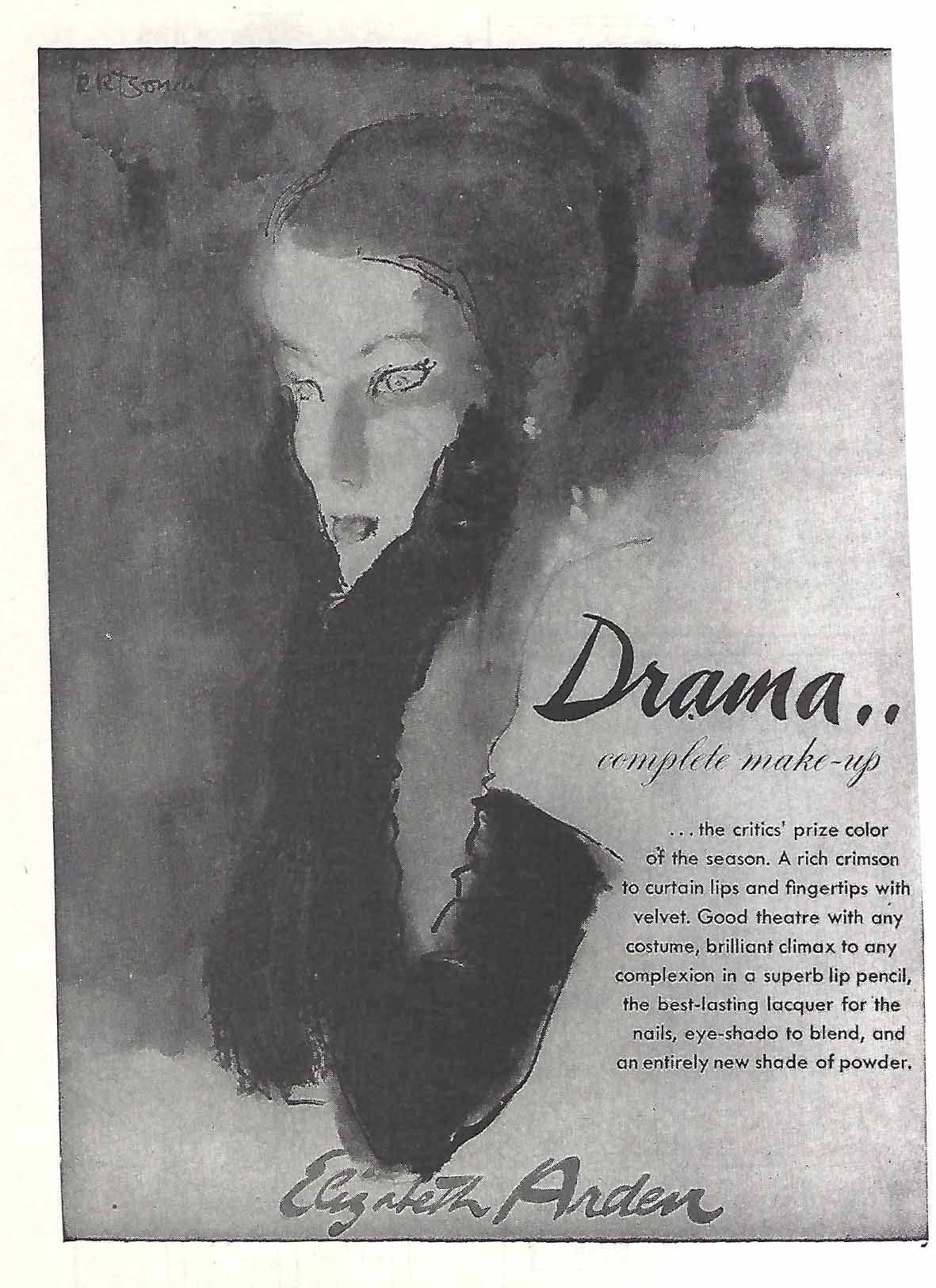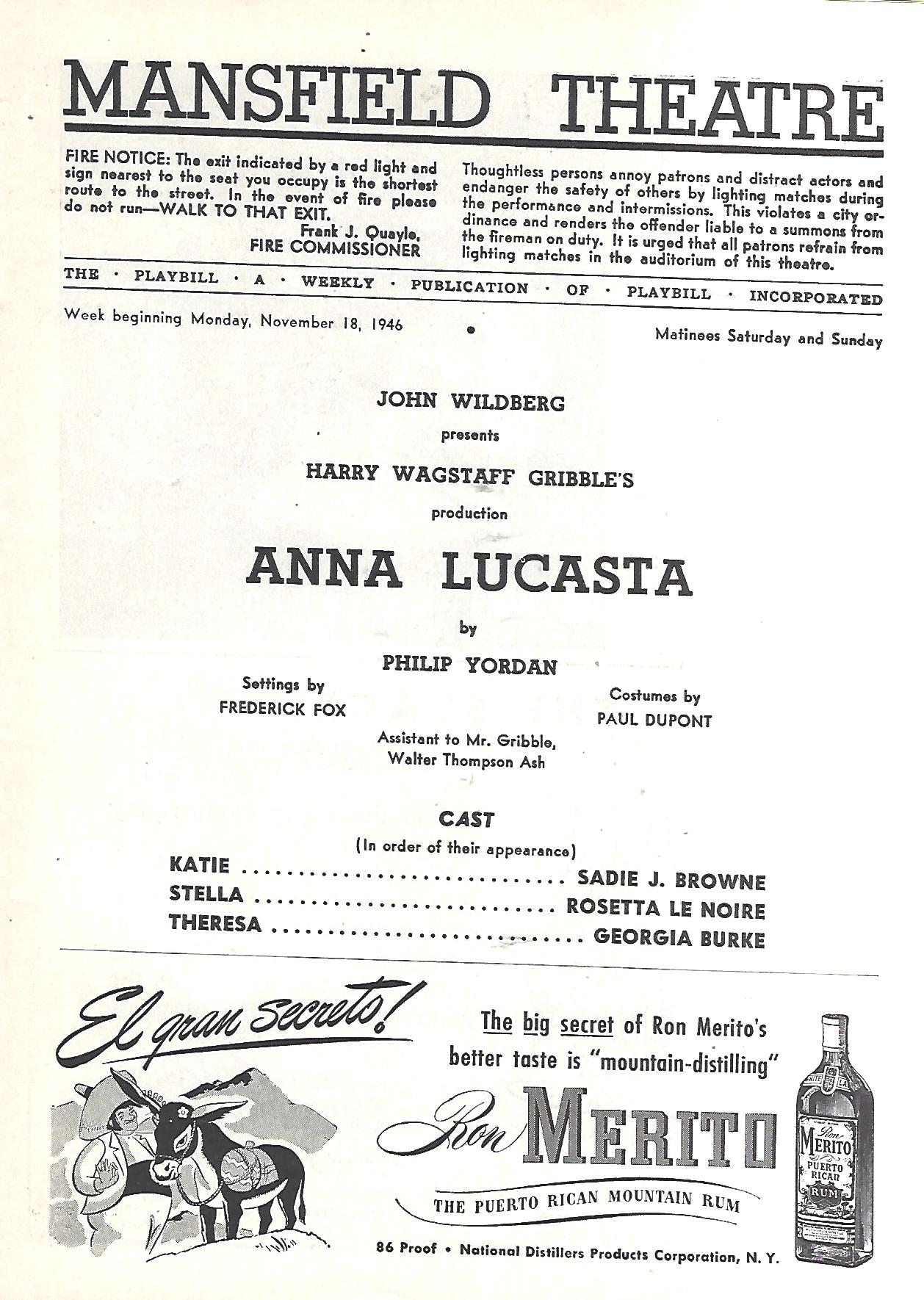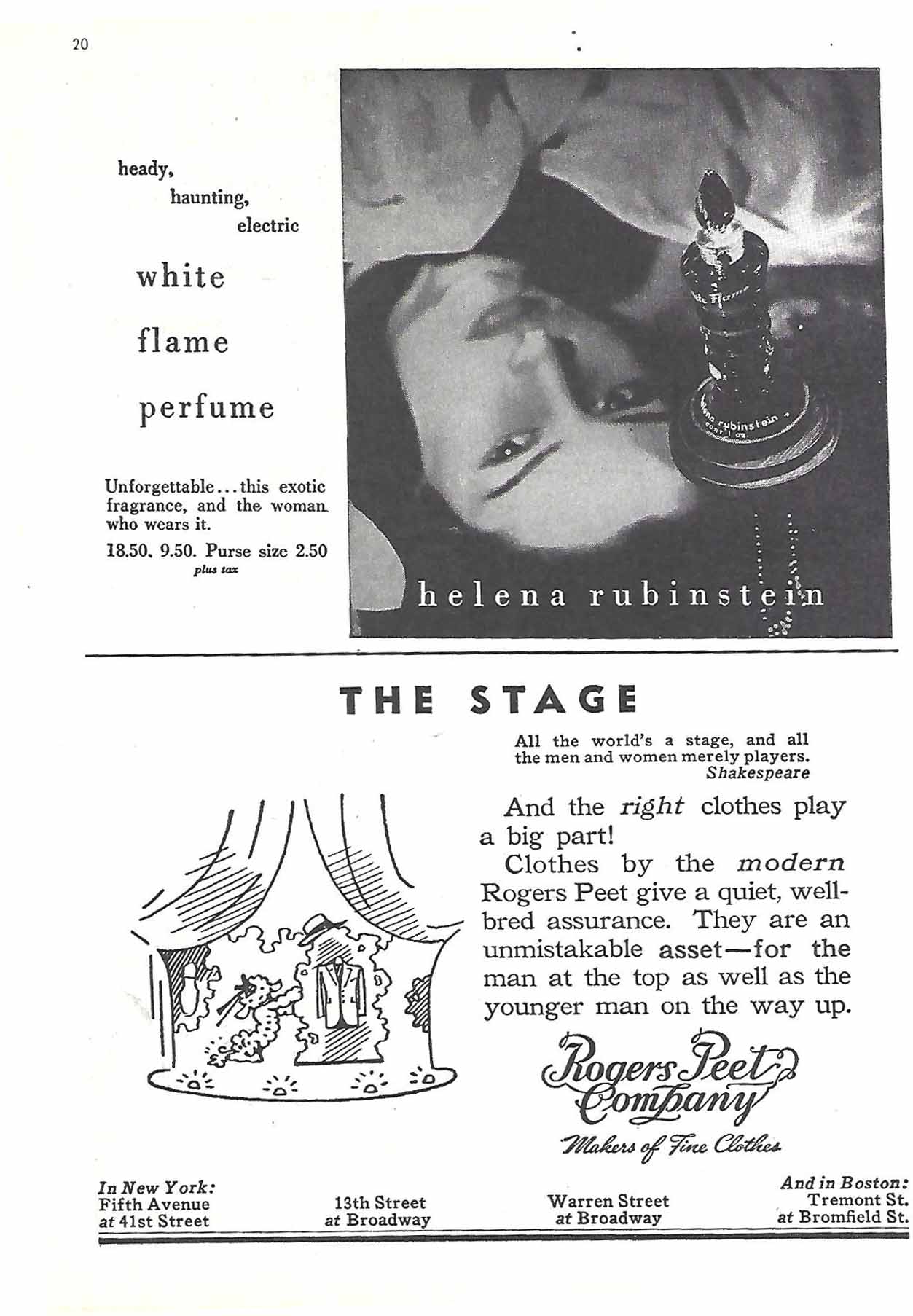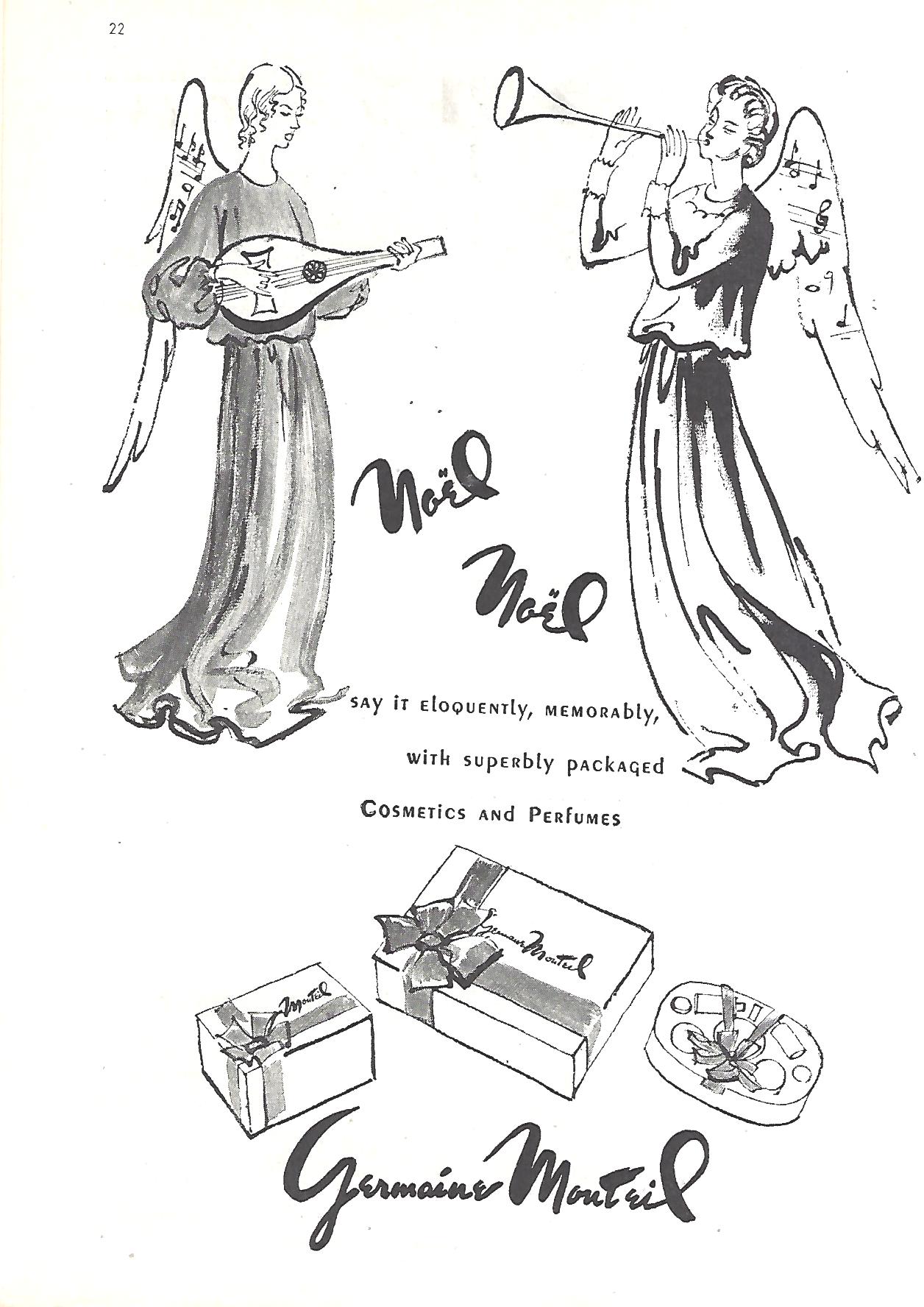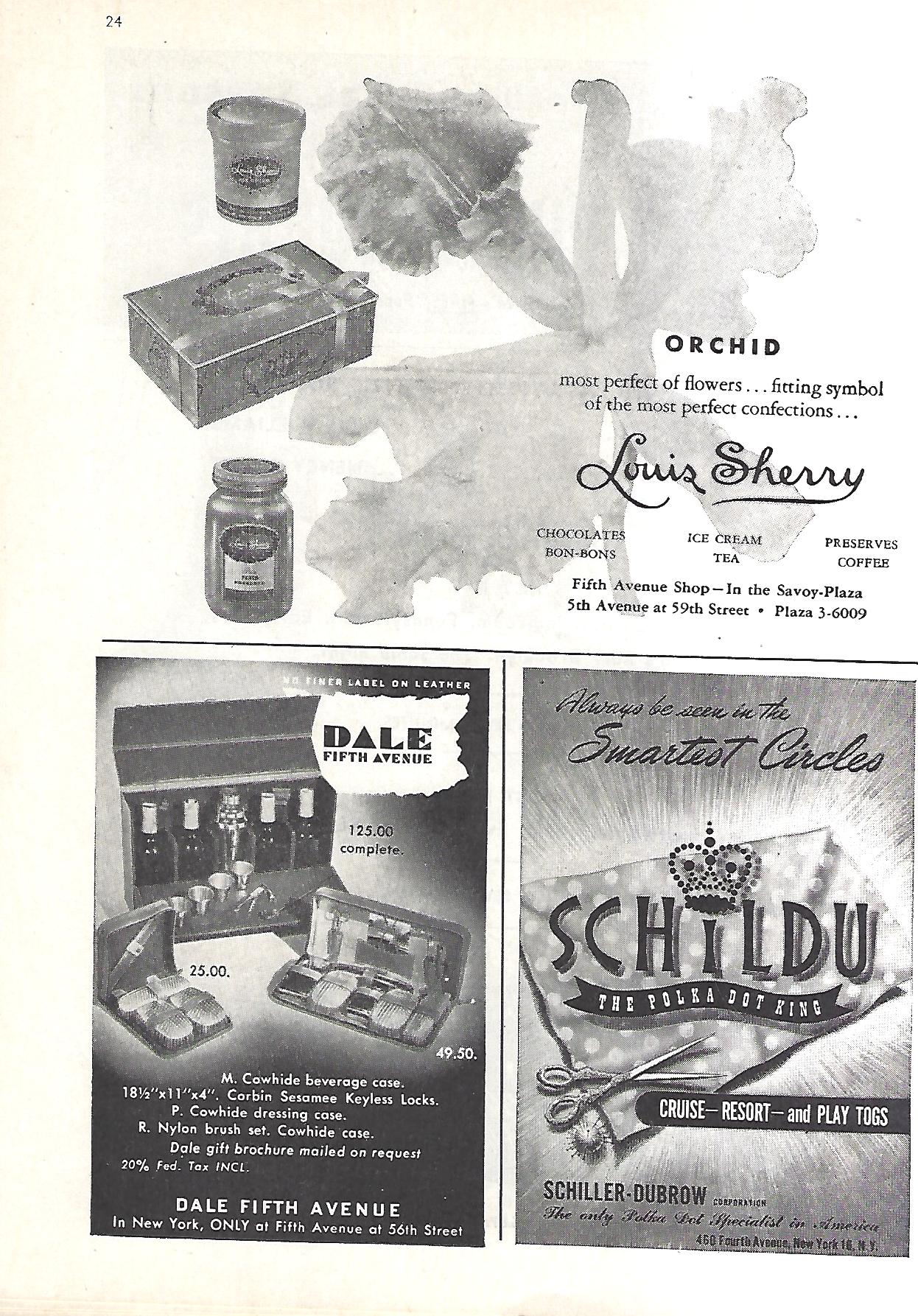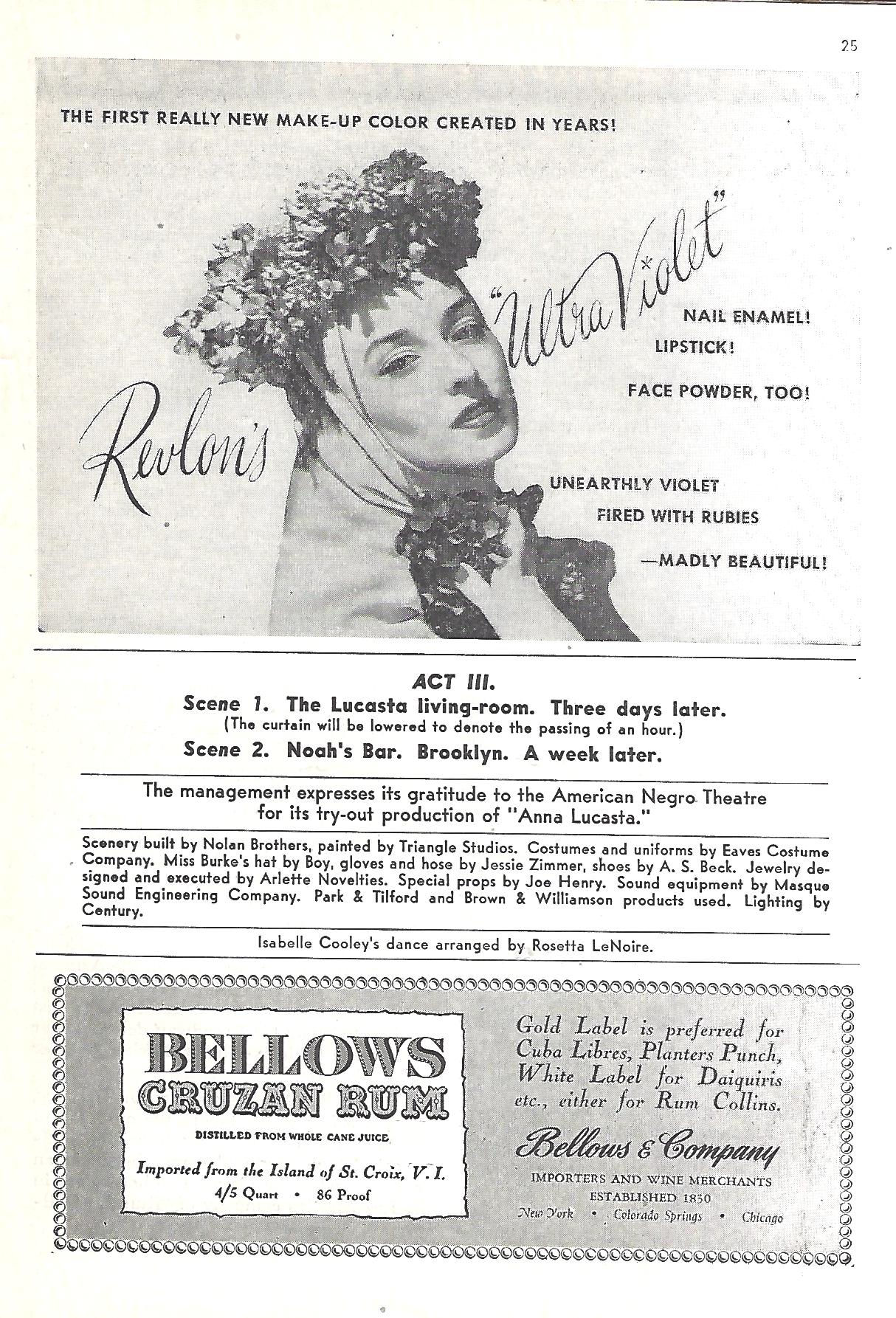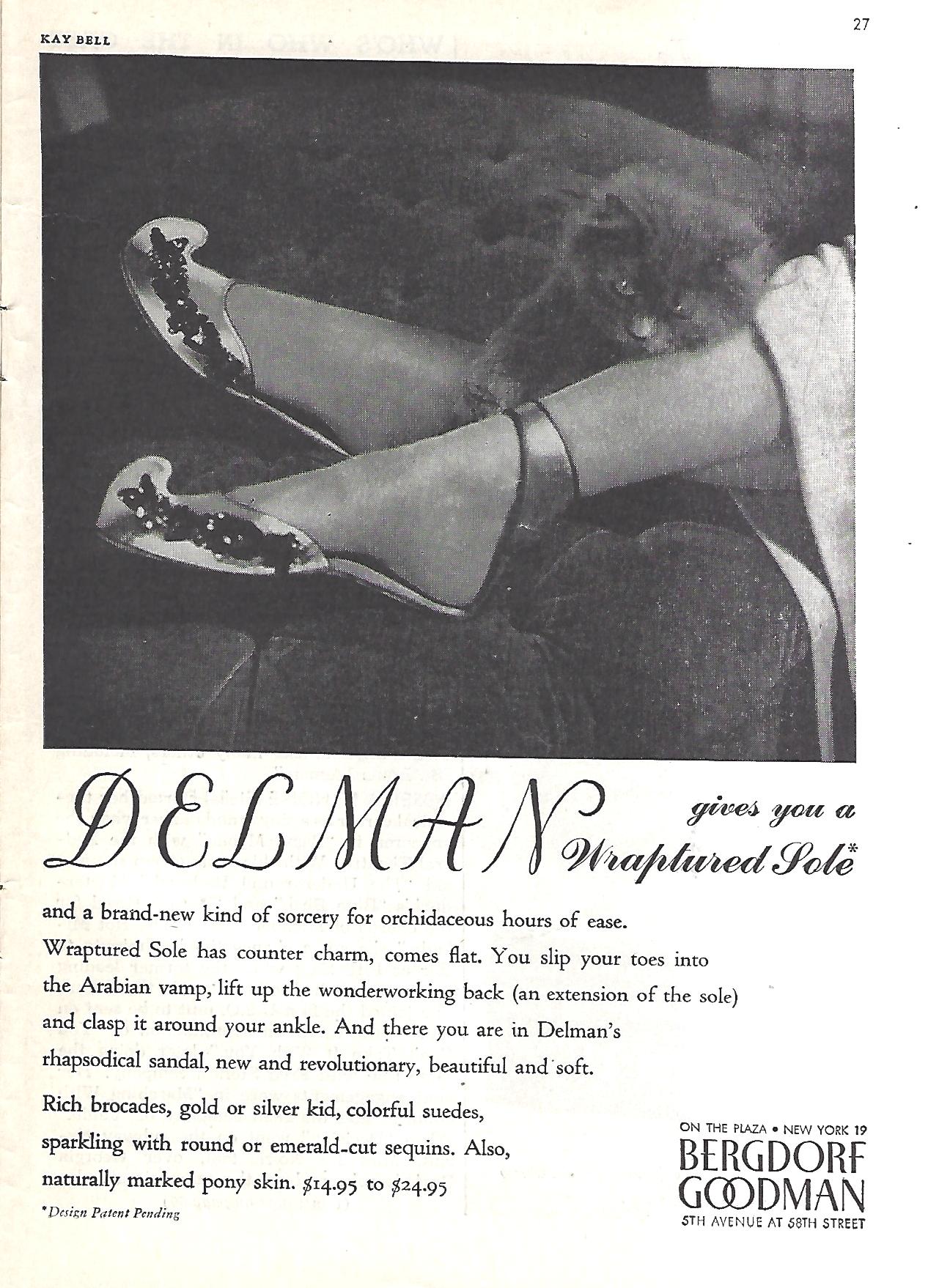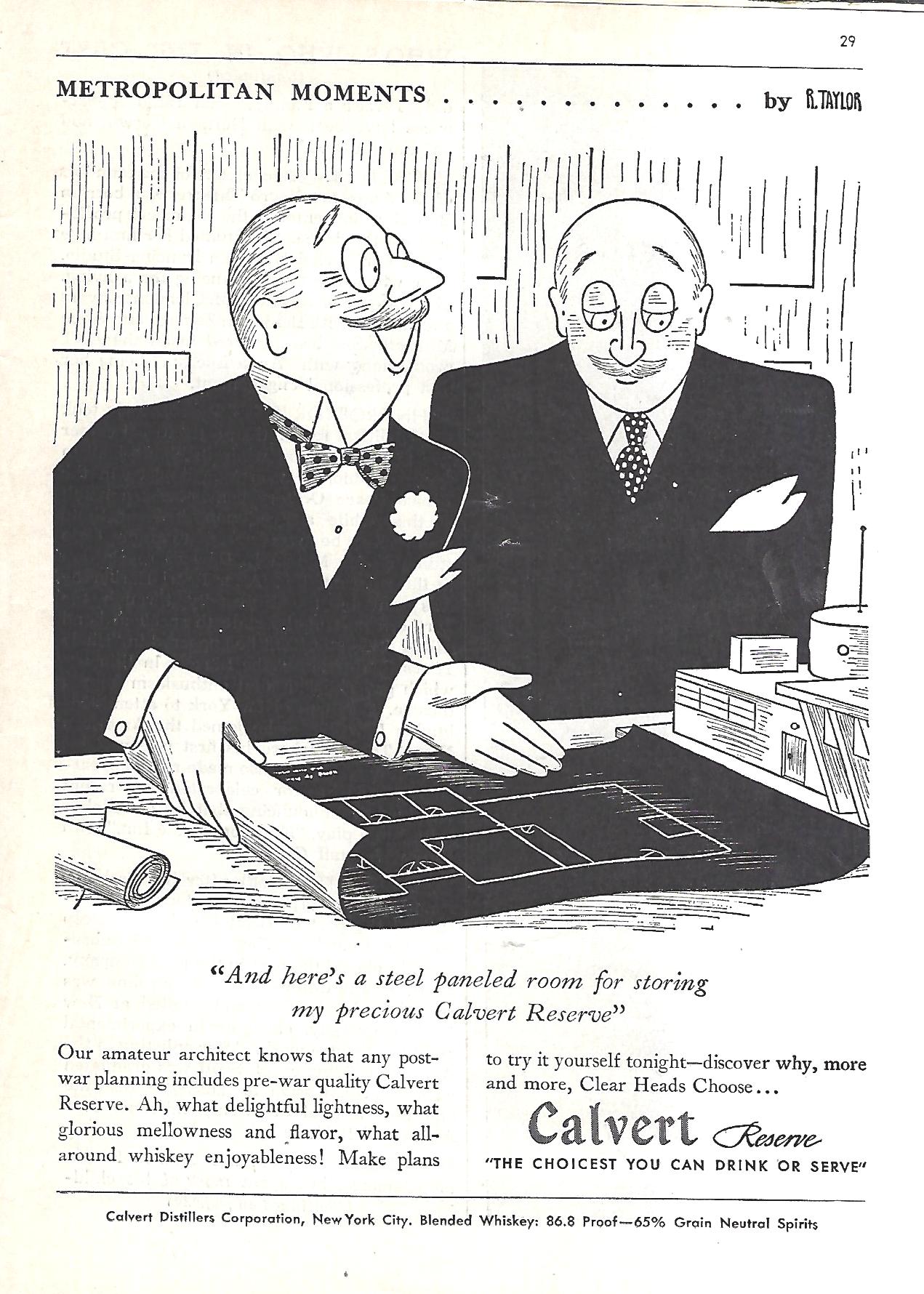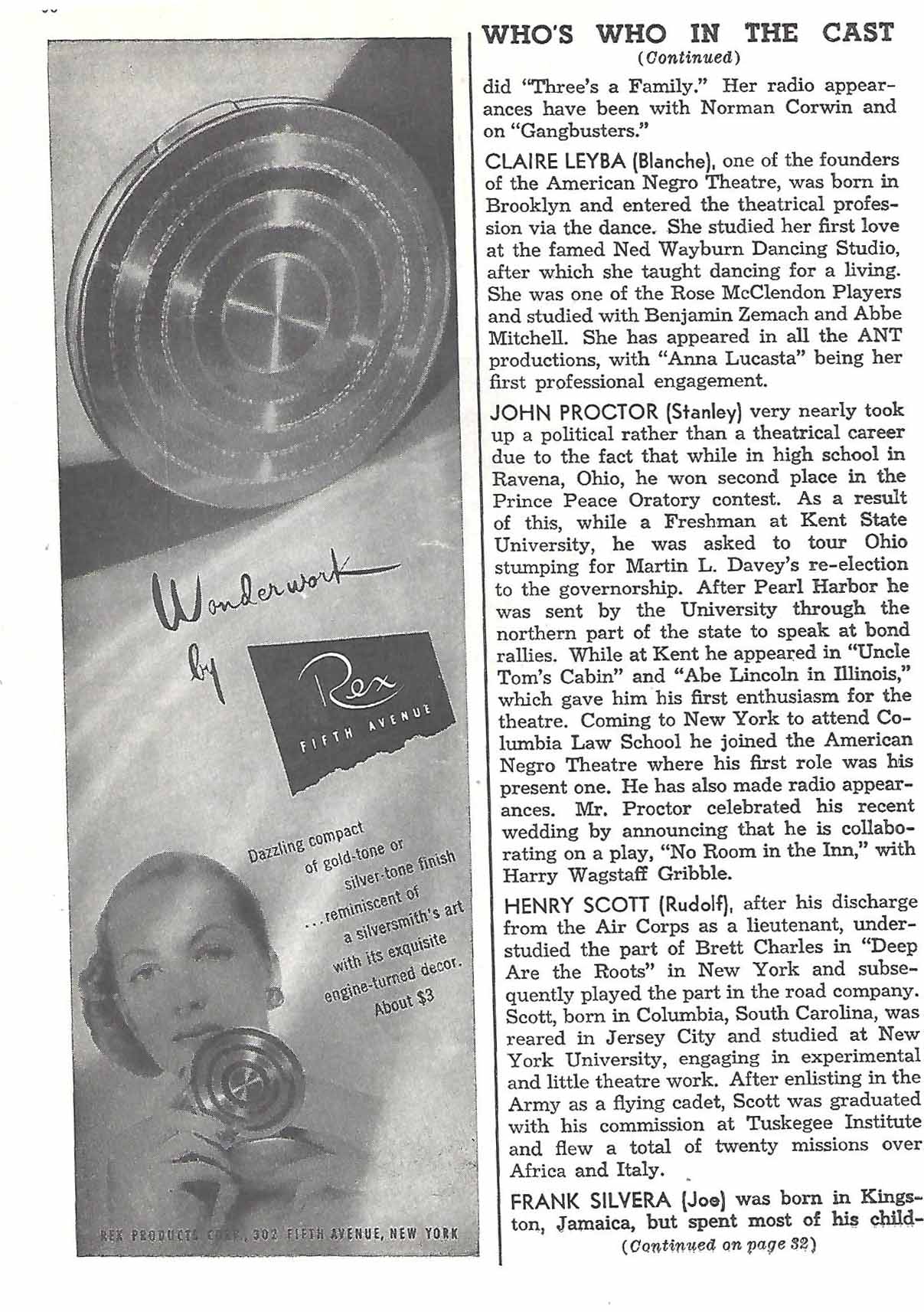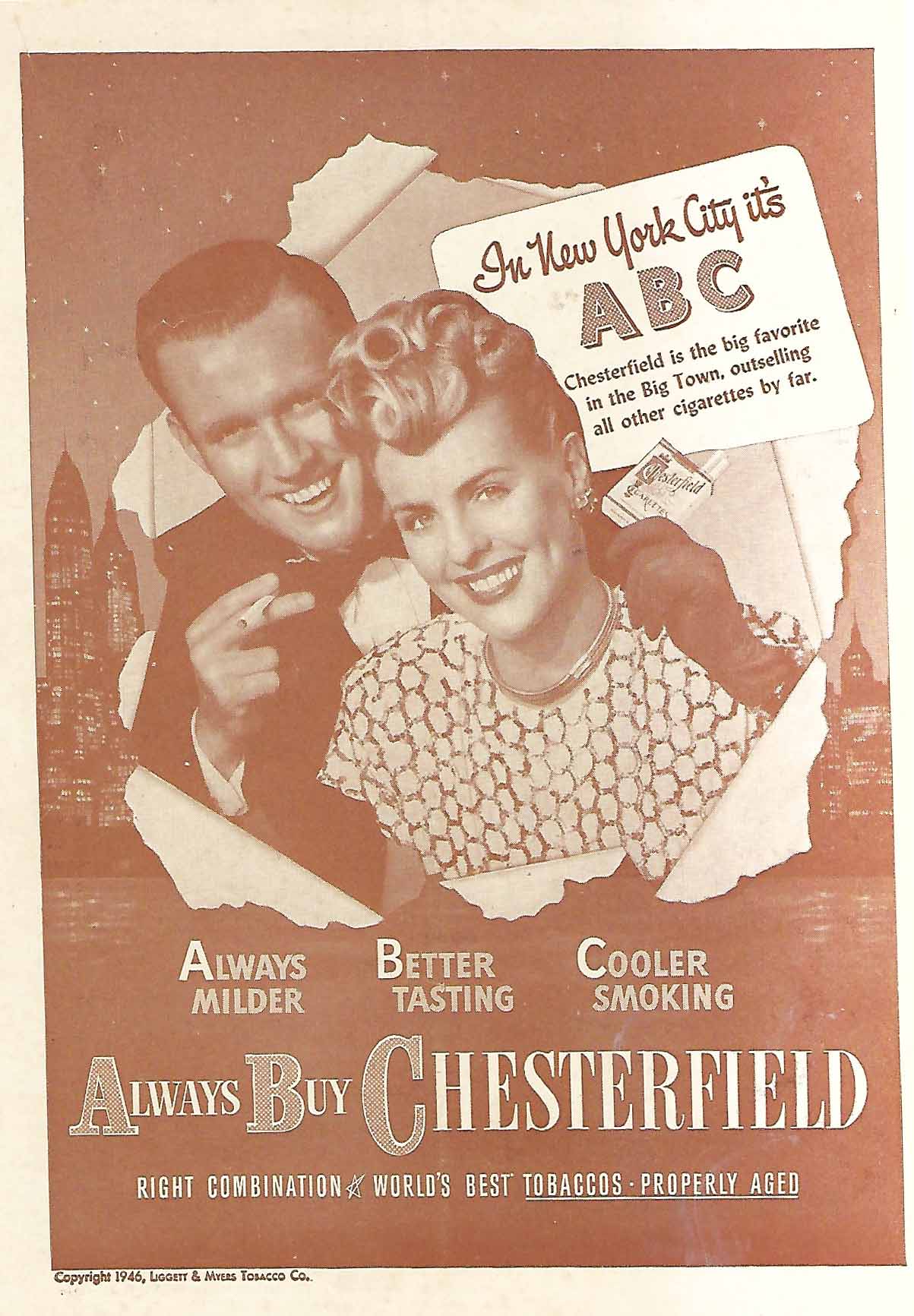 (This performance stars Isabelle Cooley)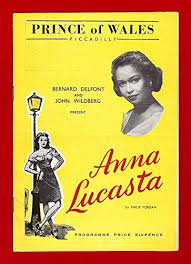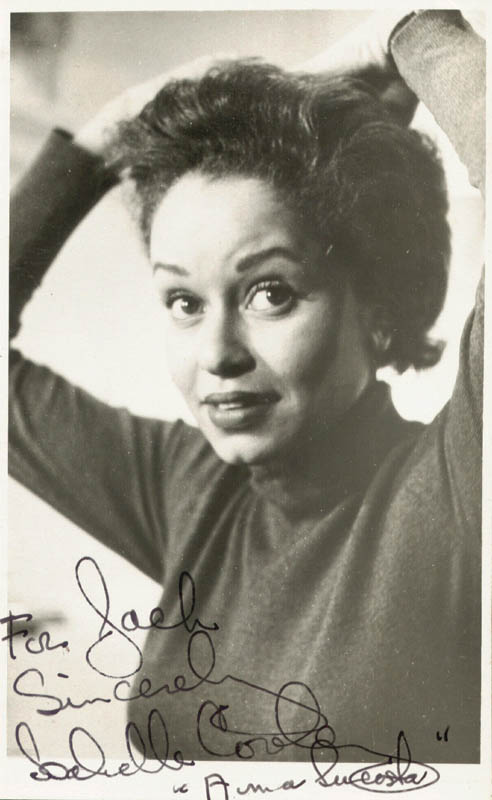 ---
Anna Lucasta, a play in three acts, opened at the Mansfield Theatre August 30, 1944
and closed November 30, 1946 for a total of 957 performances.
(Actual program measures 6 1/2"x 9")
---
from Wikipedia
Anna Lucasta is a 1944 American play by Philip Yordan. Inspired by Eugene O'Neill's Anna Christie, the play was originally written about a Polish American family.
The American Negro Theatre director Abram Hill and director Harry Wagstaff Gribble adapted the script for an all African American cast, and presented the first
performance on June 16, 1944. The play moved from Harlem to Broadway's Mansfield Theatre, running August 30, 1944 – November 30, 1946. The Broadway cast included
Hilda Simms, Canada Lee and Alice Childress, who earned a Tony Award nomination for Best Supporting Actress.
The play Anna Lucasta was a breakthrough for writer Philip Yordan, who went on to a prolific career as a screenwriter. The story of a prostitute who struggles
for respectability is similar to that of Eugene O'Neill's Anna Christie. Originally titled Anna Lukaska, Yordan's three-act drama was conceived as being
about a Polish-American woman and her predatory family. When he was unable to find a Broadway producer for the play, Yordan offered it to the American Negro Theatre
Company founder Abram Hill, who obtained the rights and adapted it for an African-American cast.
First produced in Harlem, it went on to become the first Broadway play with an all-black cast in a drama unrelated to race. The play ran for more than two years — a rare
achievement at that time—and it was adapted twice for film. Anna Lucasta cast member Alice Childress was inspired to write the Obie Award-winning drama, Trouble in Mind
(1955), based on her experiences in the production.
Synopsis:
A girl making her way through life as a prostitute seeks forgiveness from her family. The Lucastas, working-class people in a coal mining town,
are selfish people whose daughter, Anna, has left home to lead what they consider a "life of shame" in the city. Rudolf, the son of a friend,
comes to visit them on the suggestion of his father. He has several hundred dollars in his pocket and is eager to marry. The family decides that
the youth is a hick, but there is a chance to marry off Anna "respectably". However, Rudolf turns out to be rather attractive and graduated from
an agriculture college. When Anna returns home, she is fascinated by him and the two fall in love, though she is still in love with her sailor
boyfriend Danny. Anna gradually awakens to find out what it means to be treated by a kind young man. For Anna is not a degenerate, but a high
spirited girl driven from home by her father's puritanical cruelty. Without telling Rudolf about her past, she agrees to marry him. But on her
wedding day, Danny shows up. Anna, believing that a life with Rudolf is impossible, returns to her old haunts in the city. Rudolf realizes he
loves Anna more deeply, and sets out to find her. He makes her realizes his love for her and they go off together.
---
---