The Believers : The Black Experience In Song
- Number of performances: 295 / Opening date: May 9, 1968 / Closing date: September 29, 1968 -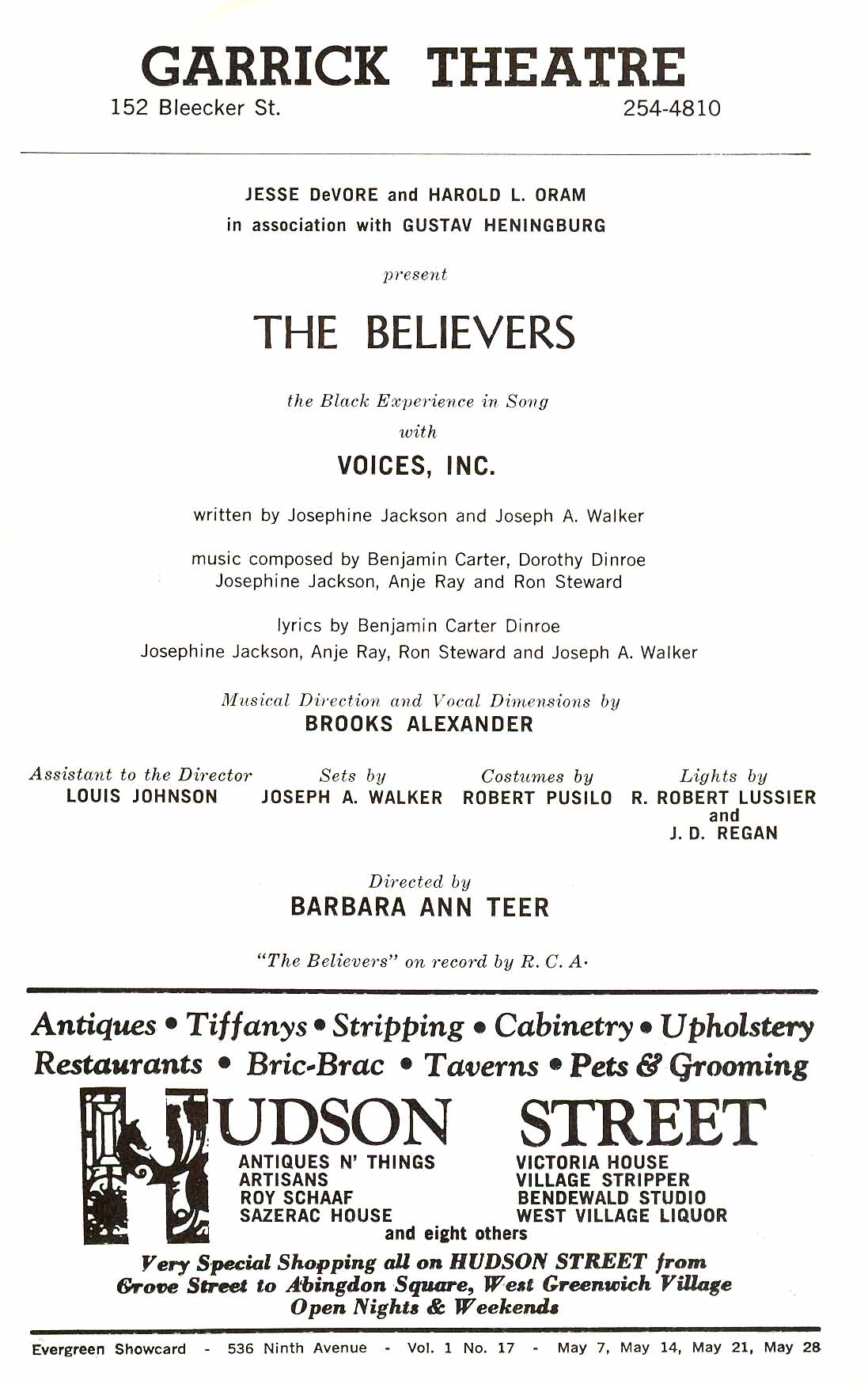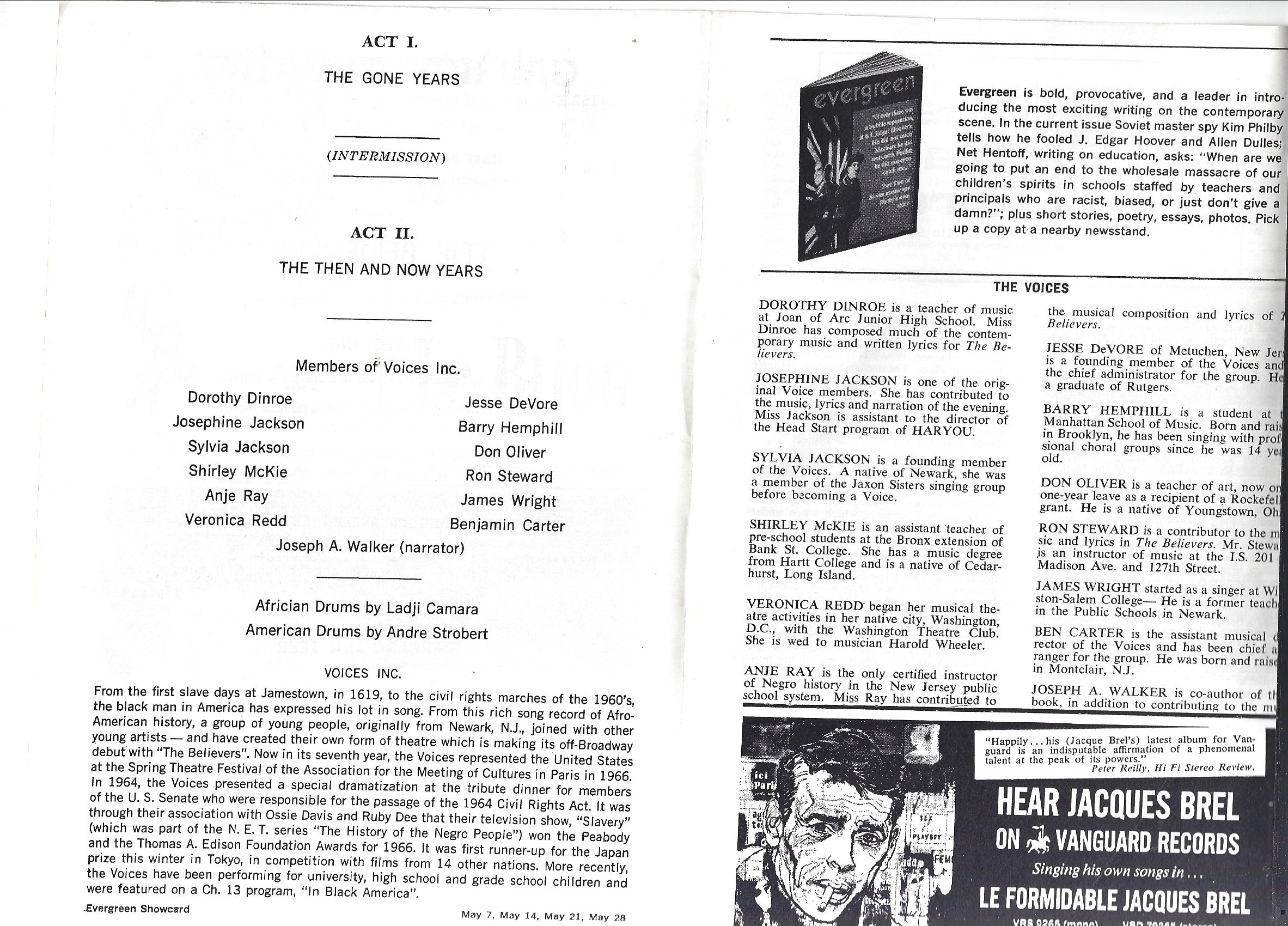 (starring Voices, Inc.)
---
- RCA Victor LSO-1151 / USA 1968 -
---
TIME Magazine
Television: Sep. 6, 1968
THE BELIEVERS: THE BLACK EXPERIENCE IN SONG (RCA Victor).
Sketching the path of the people brought from Africa to America, 13 full-voiced performers of this off-Broadway production lovingly
interpret the music that expresses their history. The thunder drums of Ladji Camara provide a lightning introduction to the African
chapter. The misery of the slave ships, the dreariness of the plantations, the vitality of the small churches, and the frustrations of city
streets are caught in laments, work songs and field hollers, shouting gospels and spirituals, blues and jazz. While the arrangements
can be faulted for lack of subtlety or sophistication, the selection of music from African chants to funky rock covers quickly and
pleasurably the black contribution to song.
Main Program
African Sequence
Believers' Chants
Believers' Lament
Drum Solo
This Old Ship
Where Shall I Go?
What Shall I Believe in Now?
Ho, Hee
Had to Get Up This Morning, Soon
Look a Yonder
Pick Dis Cotton
Lord, Do I Wonder
He's Got the Whole World in His Hands
Jesus, the Light of the World
Sermon: The Life of Peter
I Turn to Jesus
I'm So Glad
I Just Got in the City
City Blues
You Never Really Know
Naked Foot
Early One Morning Blues
Daily Buzz
Children's Games
School Don't Mean a Damn Thing
I'm Gonna Do My Thing
Where Do I Go from Here
Burn This Town
Learn to Love

---
- New York Daily News / April 12, 1968 (pg.45) - &nbsp&nbsp&nbsp&nbsp&nbsp&nbsp&nbsp&nbsp&nbsp&nbsp&nbsp&nbsp&nbsp&nbsp&nbsp&nbsp&nbsp&nbsp&nbsp&nbsp - New York Daily News / May 5, 1968 (pg.186) - &nbsp&nbsp&nbsp&nbsp&nbsp&nbsp&nbsp&nbsp&nbsp&nbsp&nbsp&nbsp&nbsp&nbsp&nbsp&nbsp&nbsp&nbsp&nbsp&nbsp - New York Daily News / June 20, 1968 (pg.87) -
---
---
---