Ben-Hur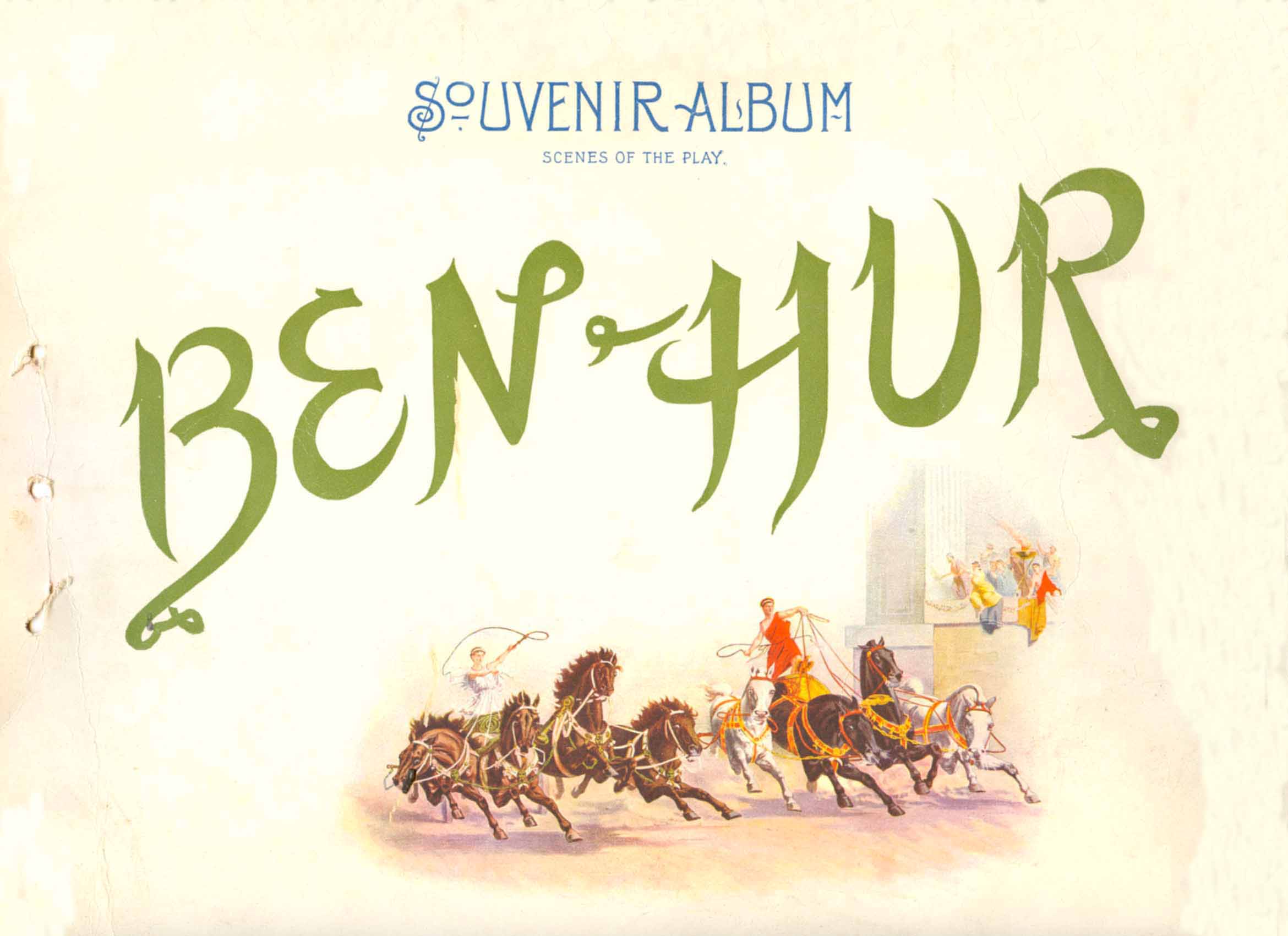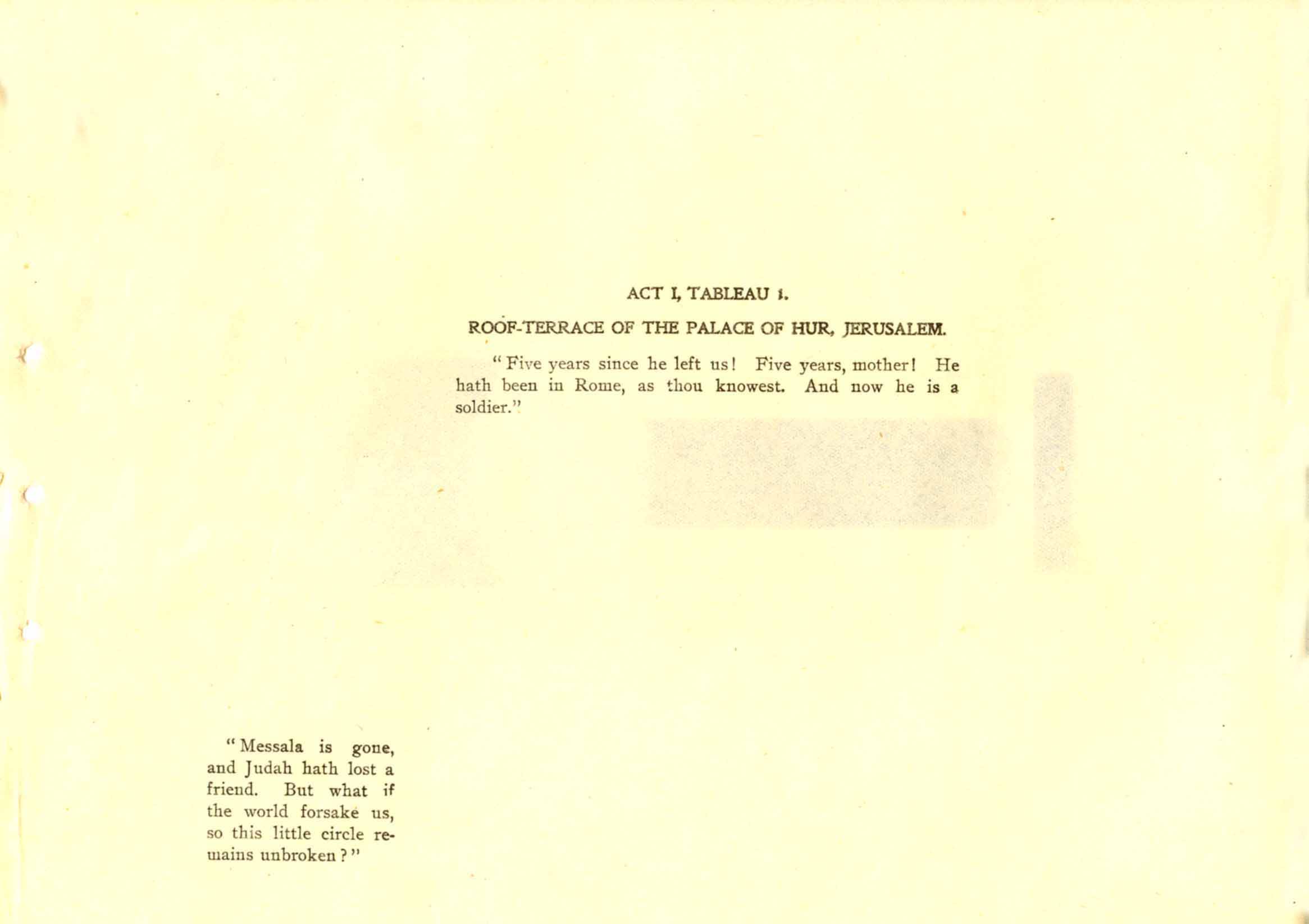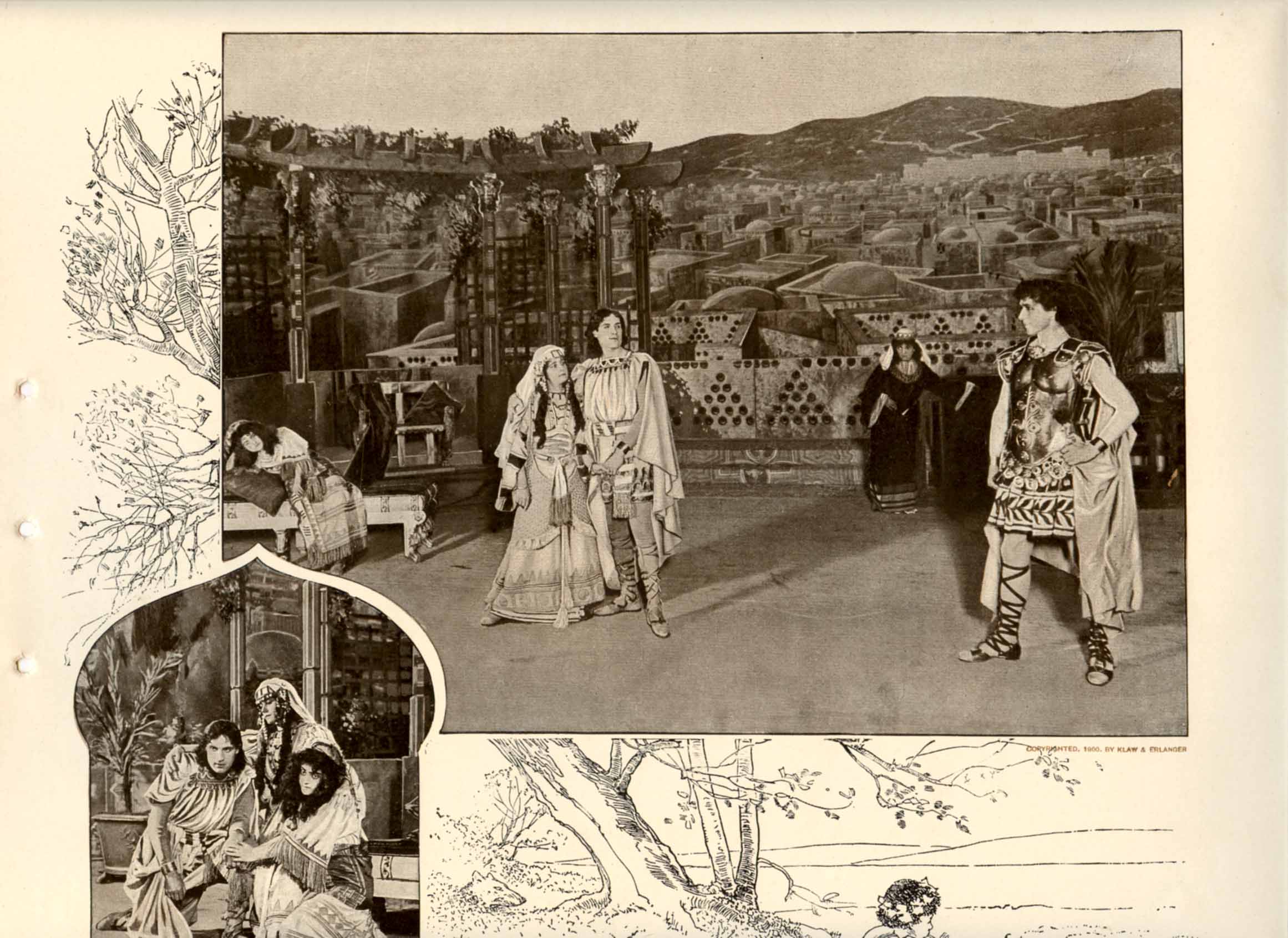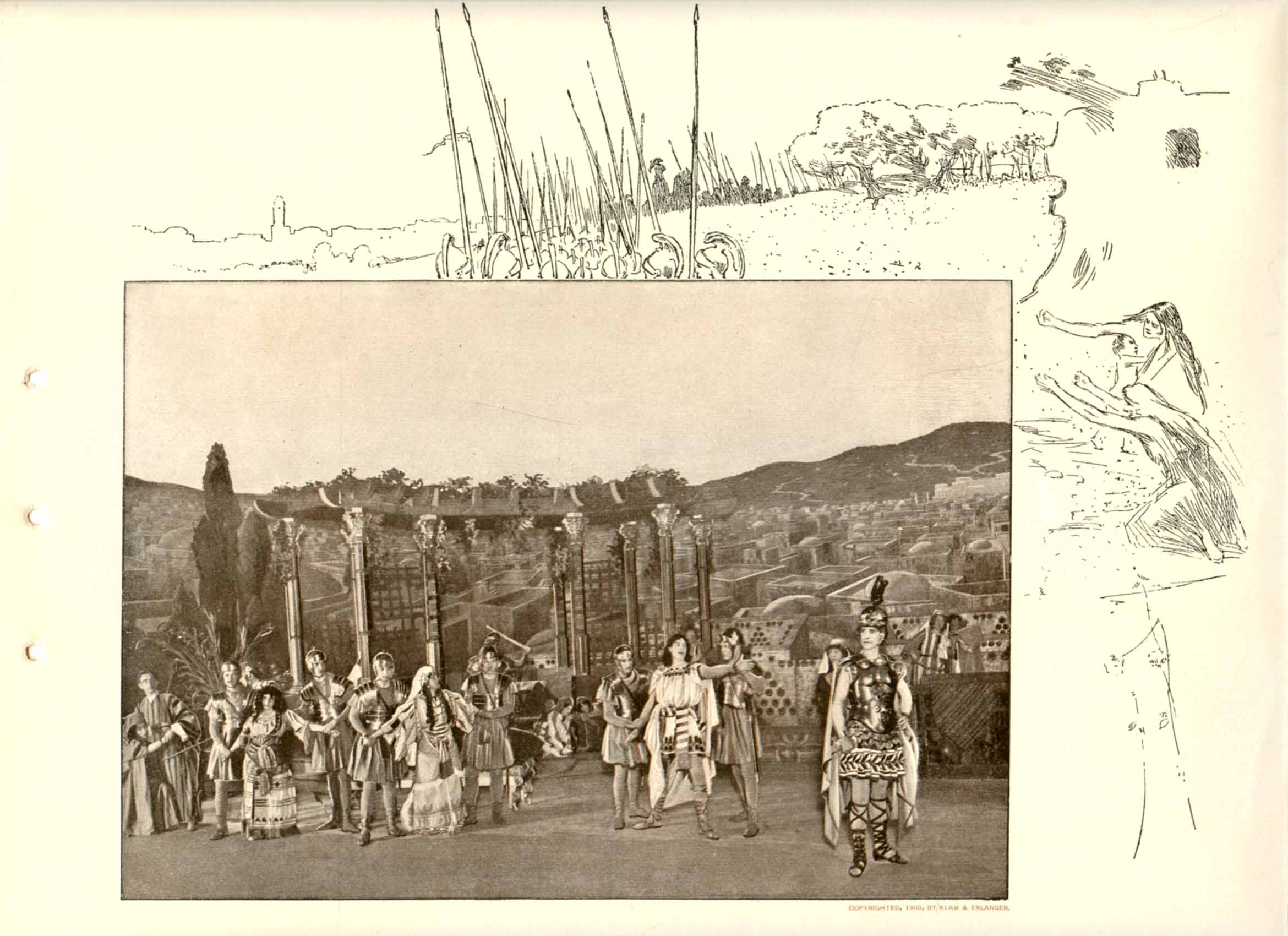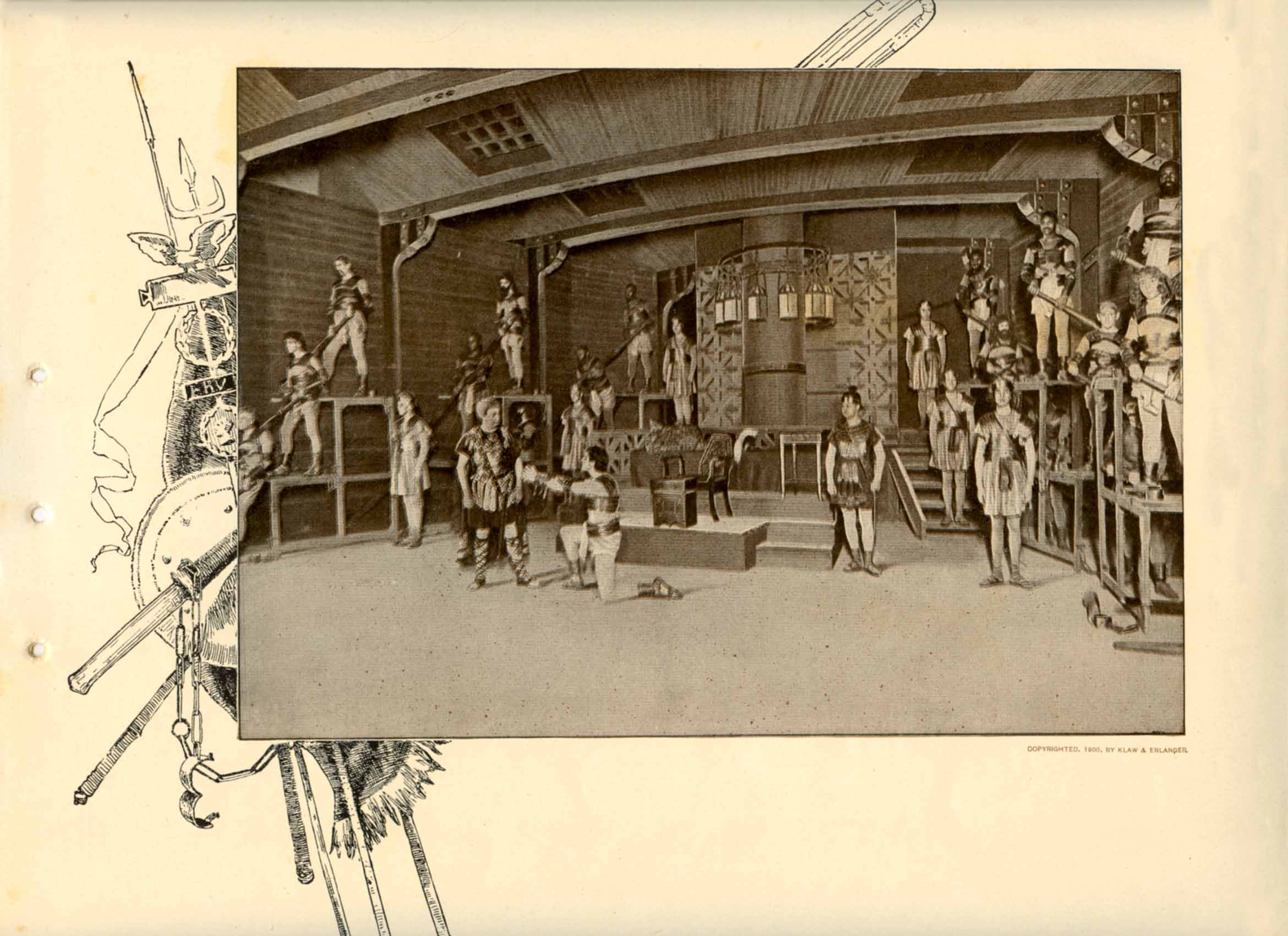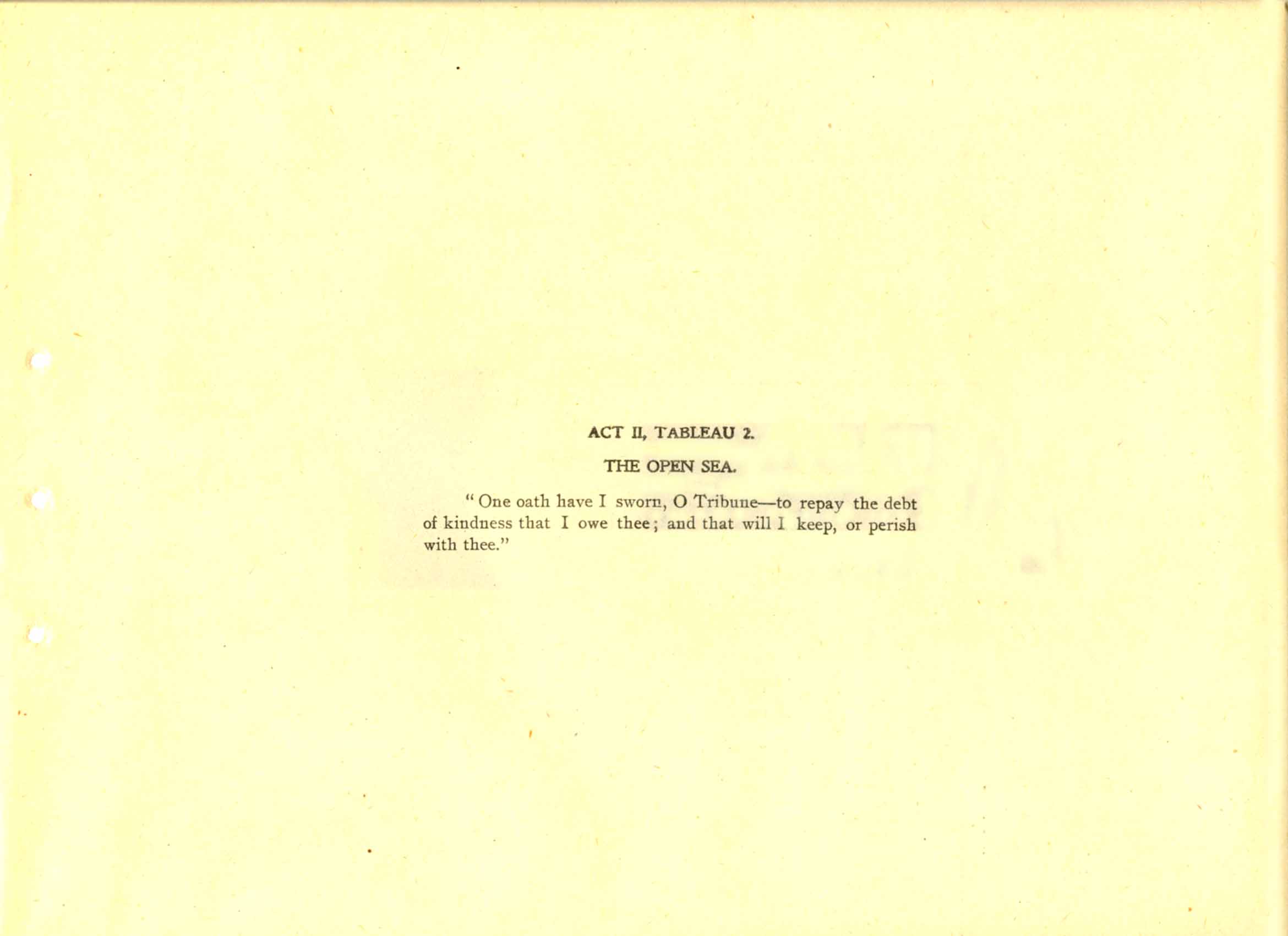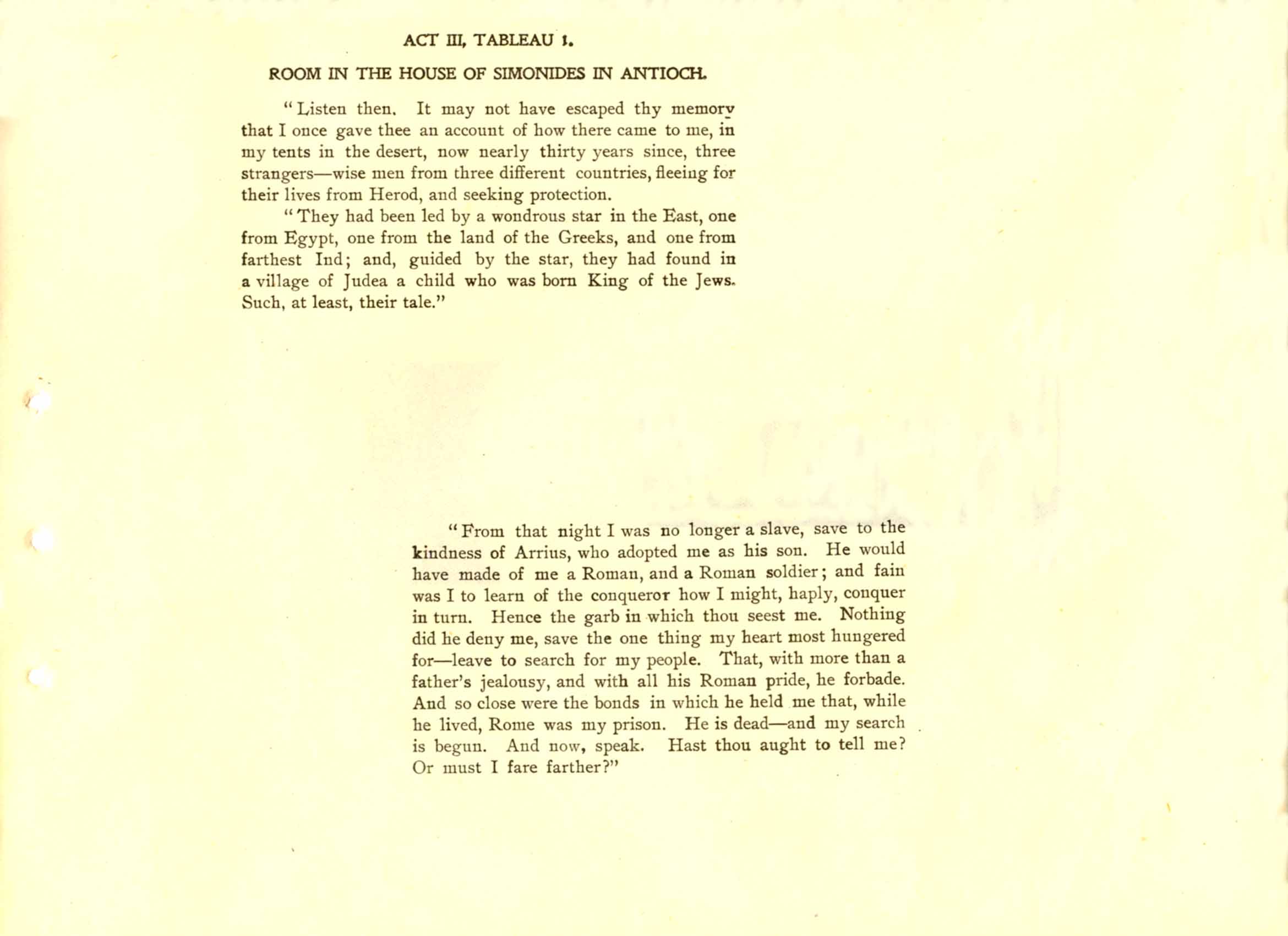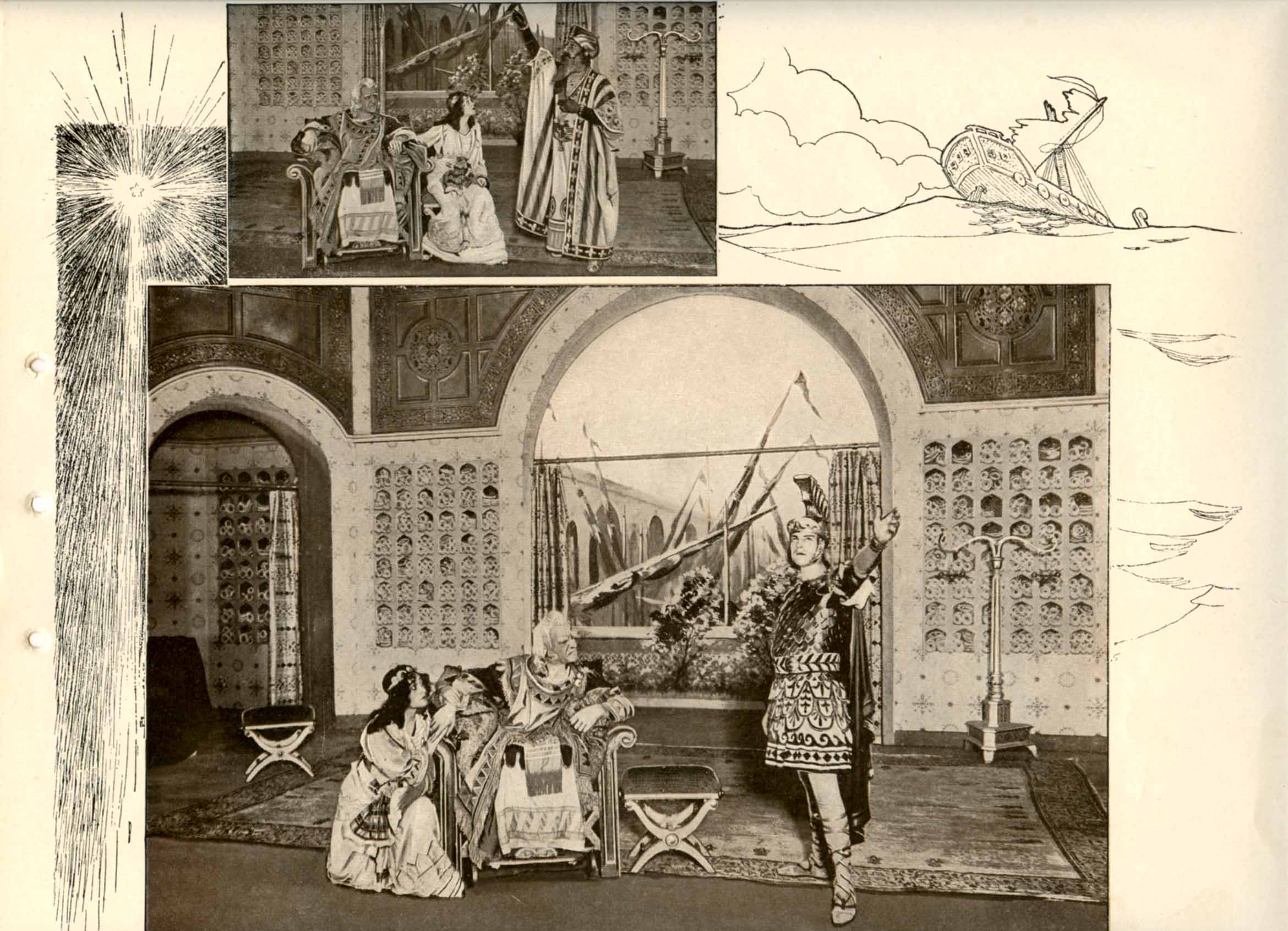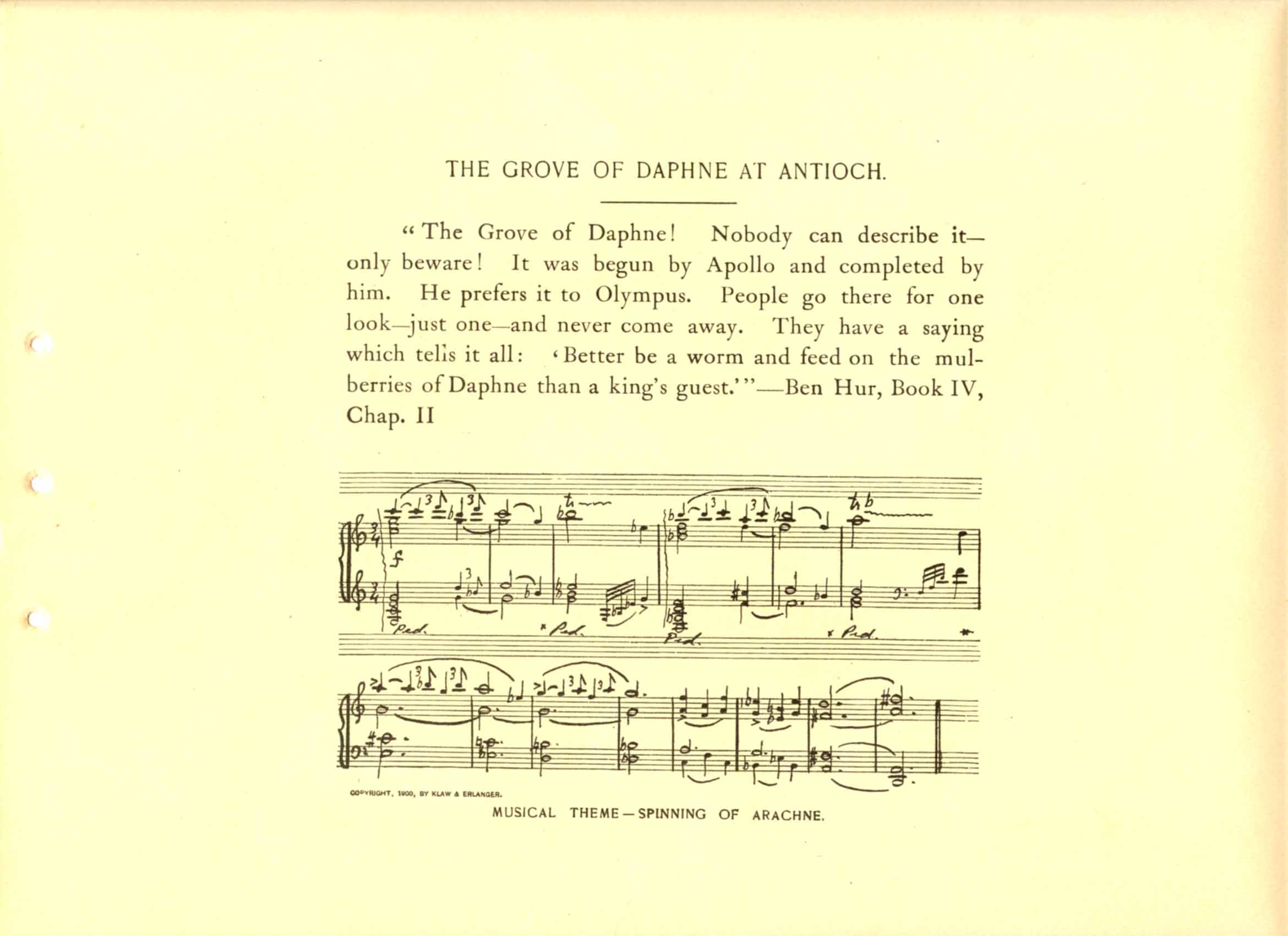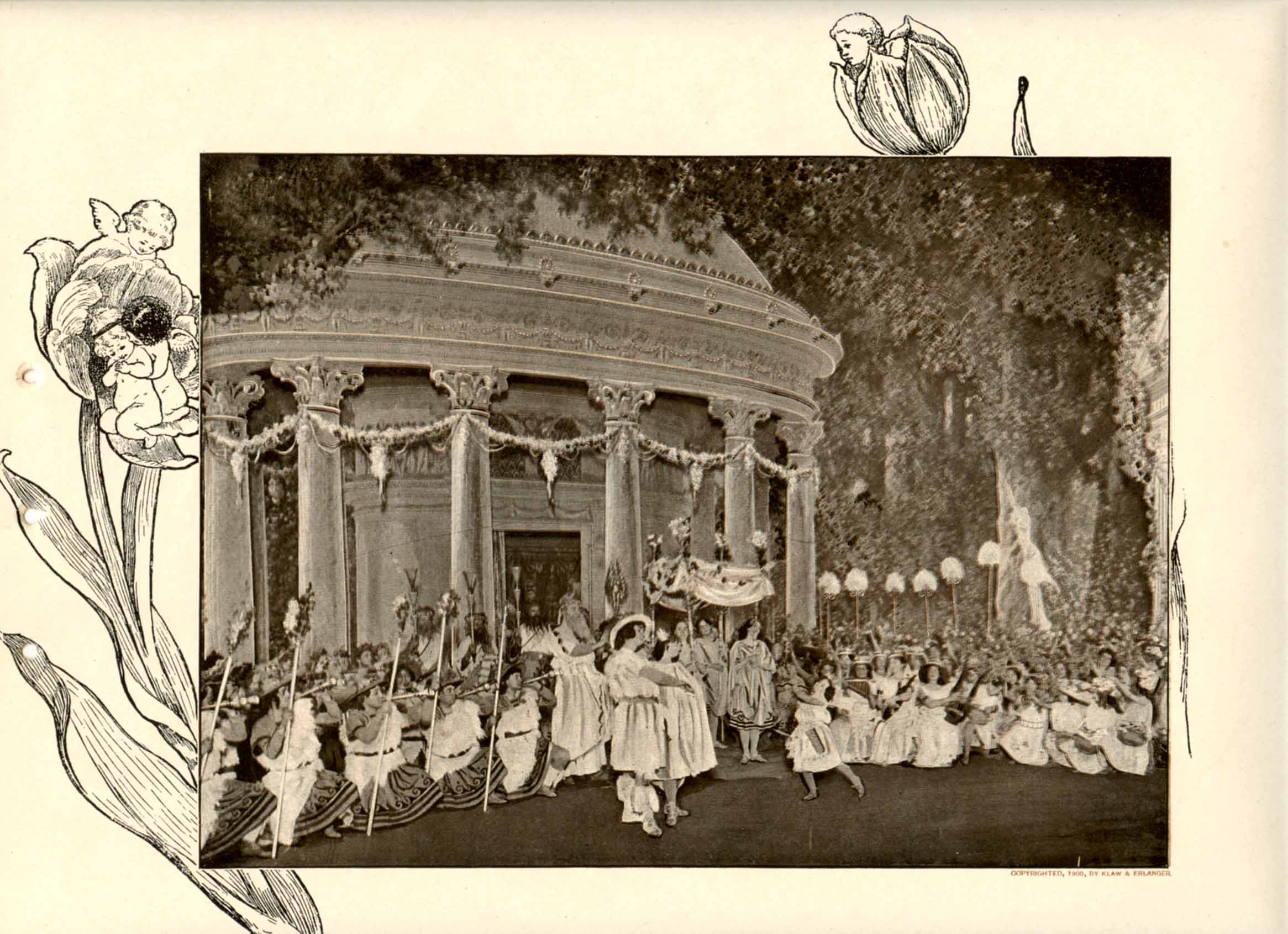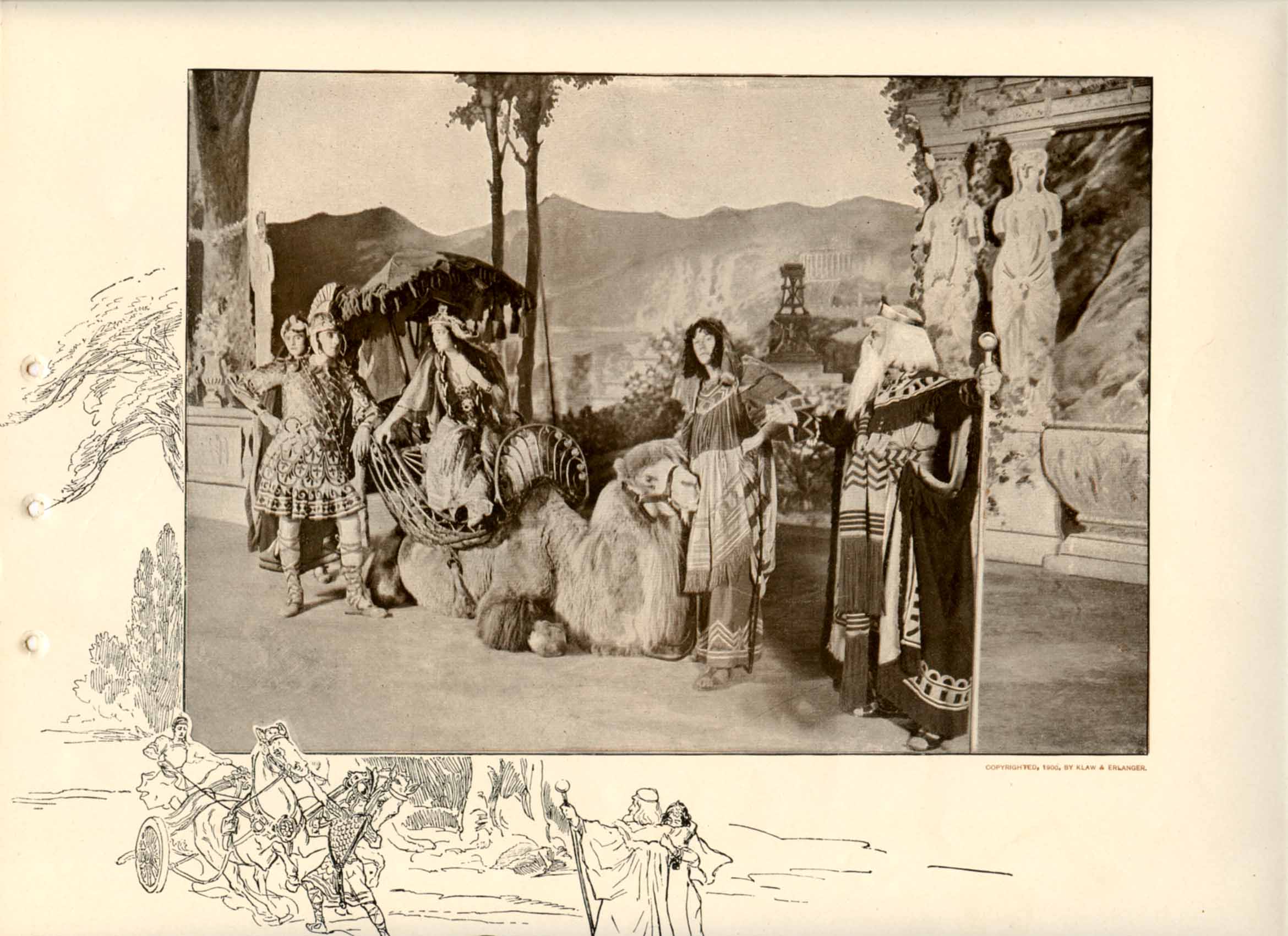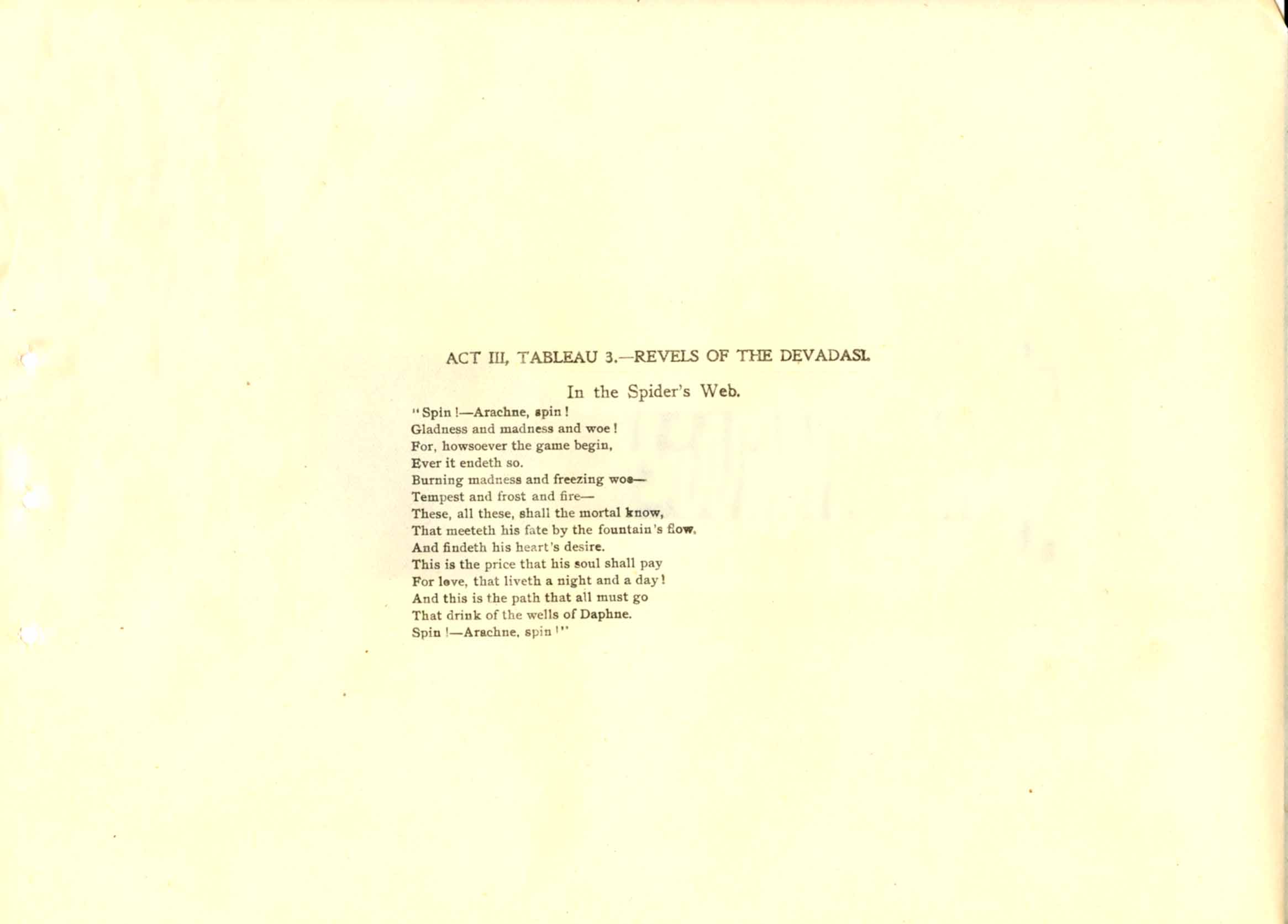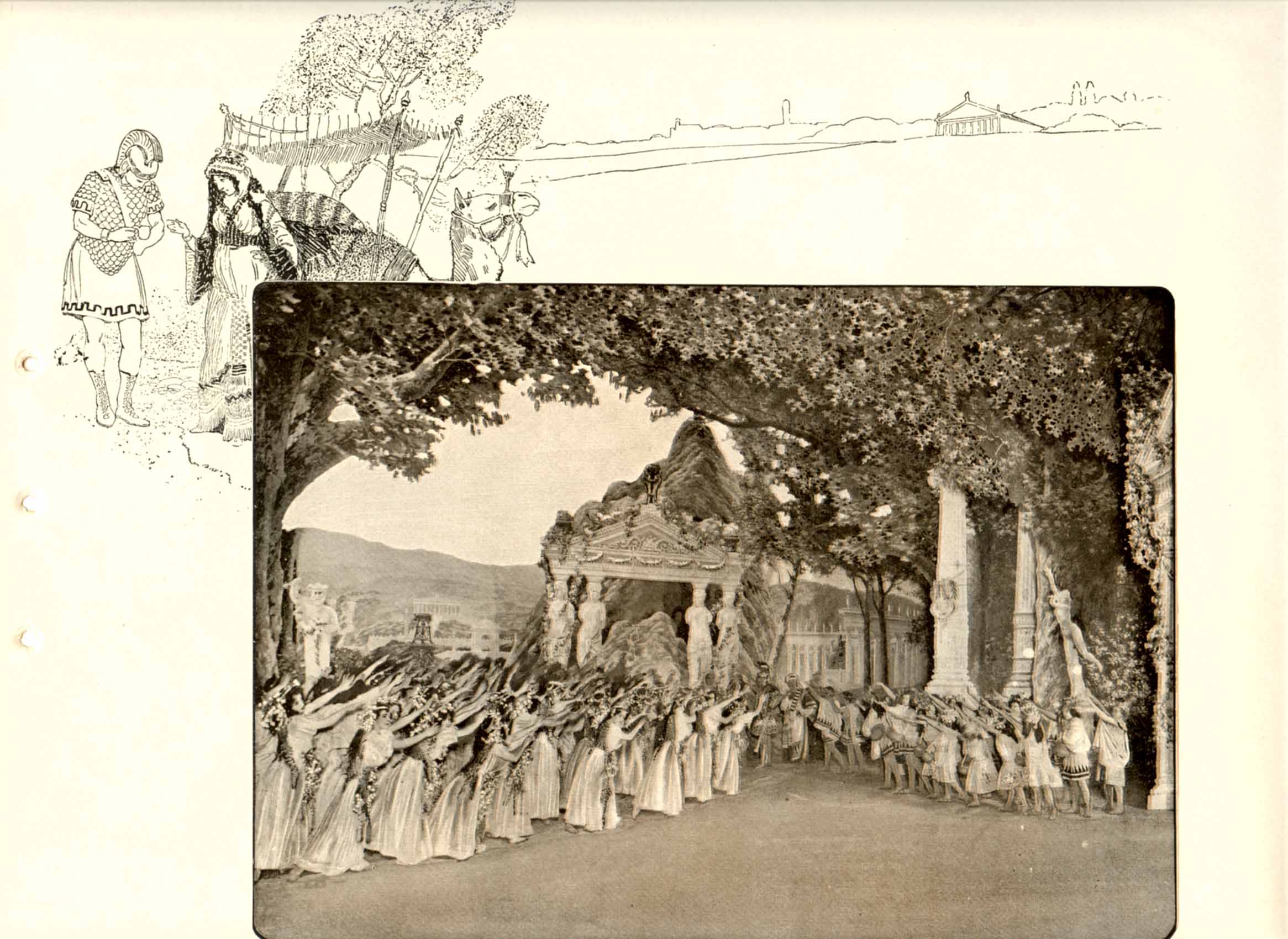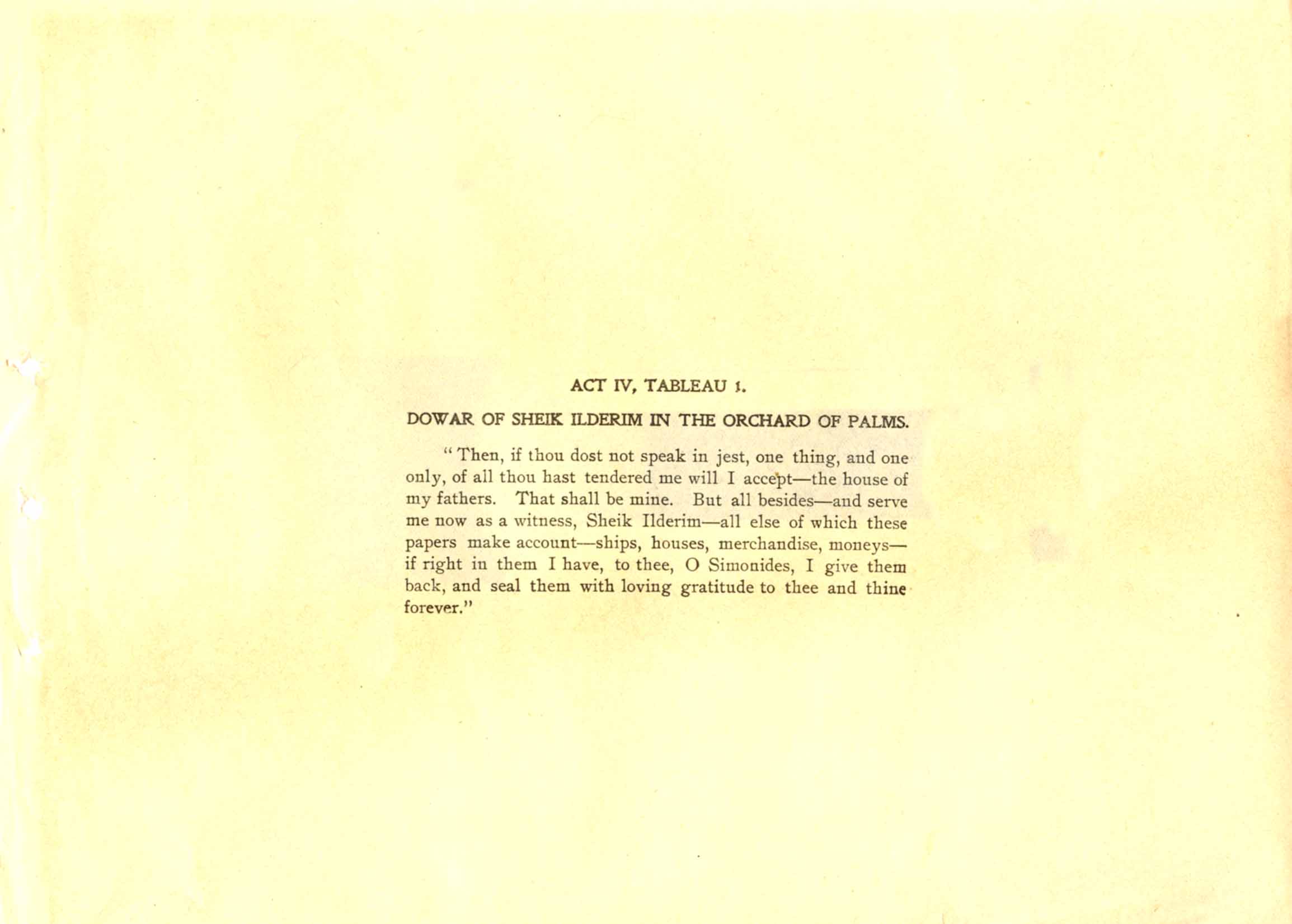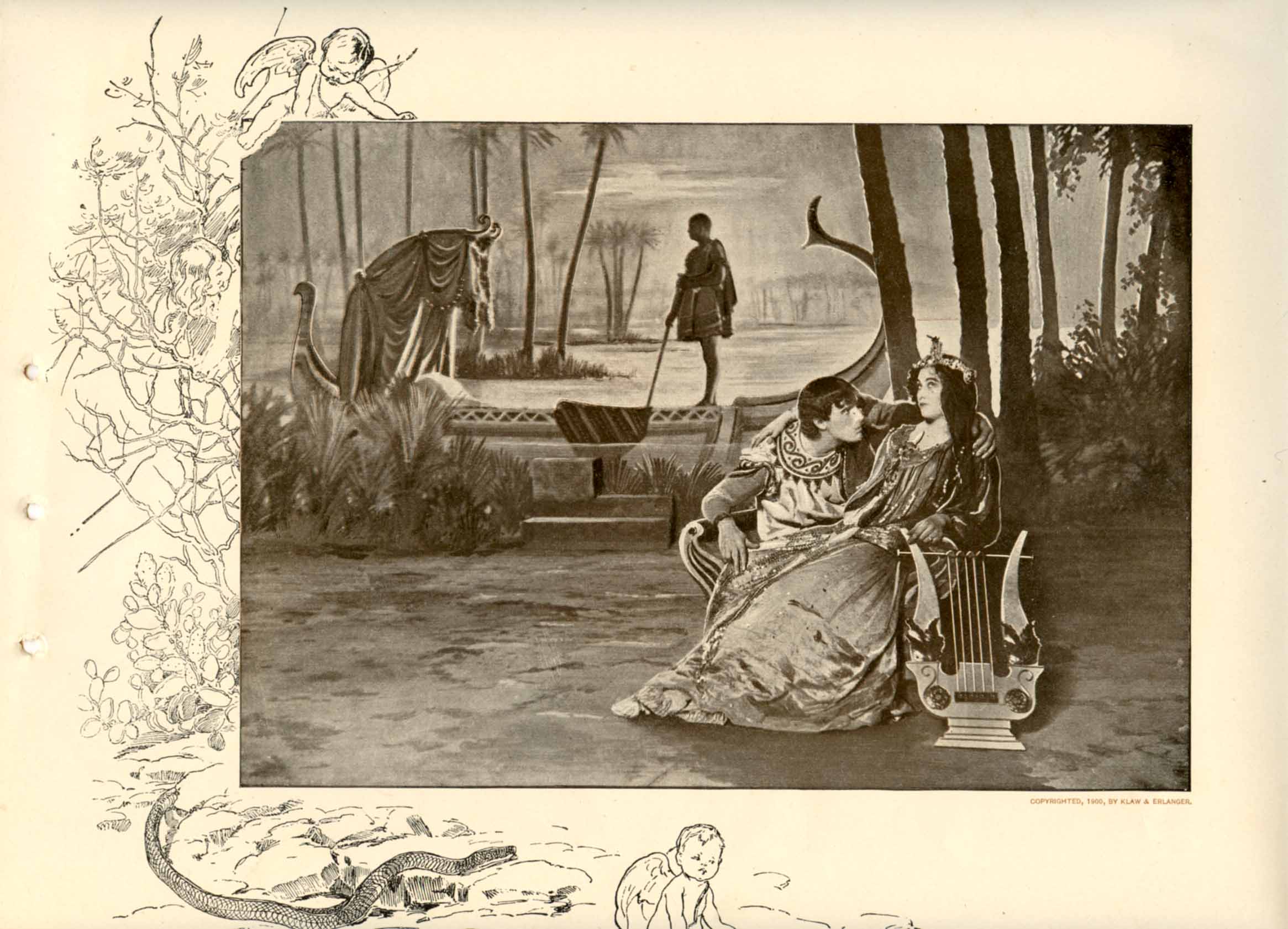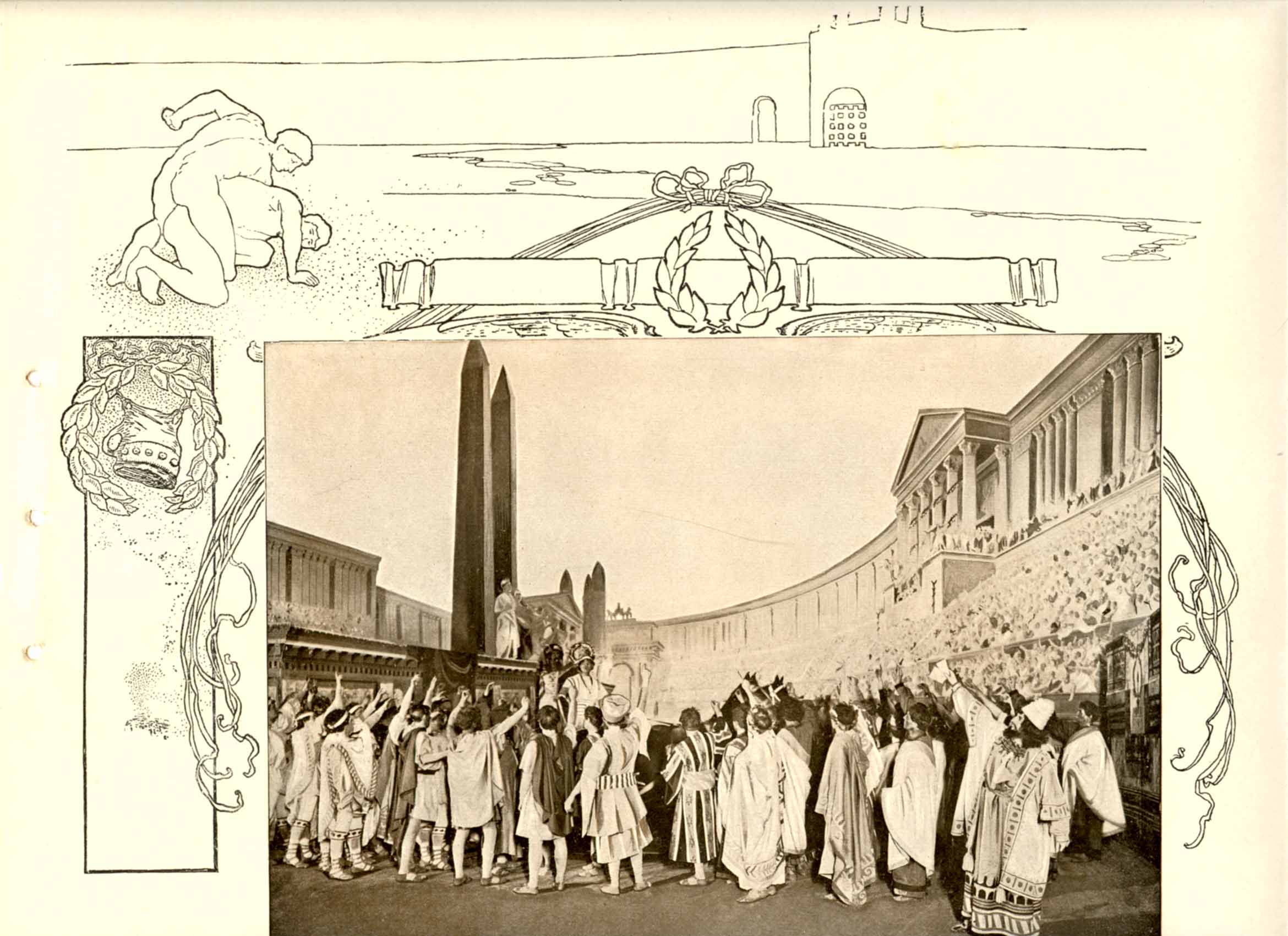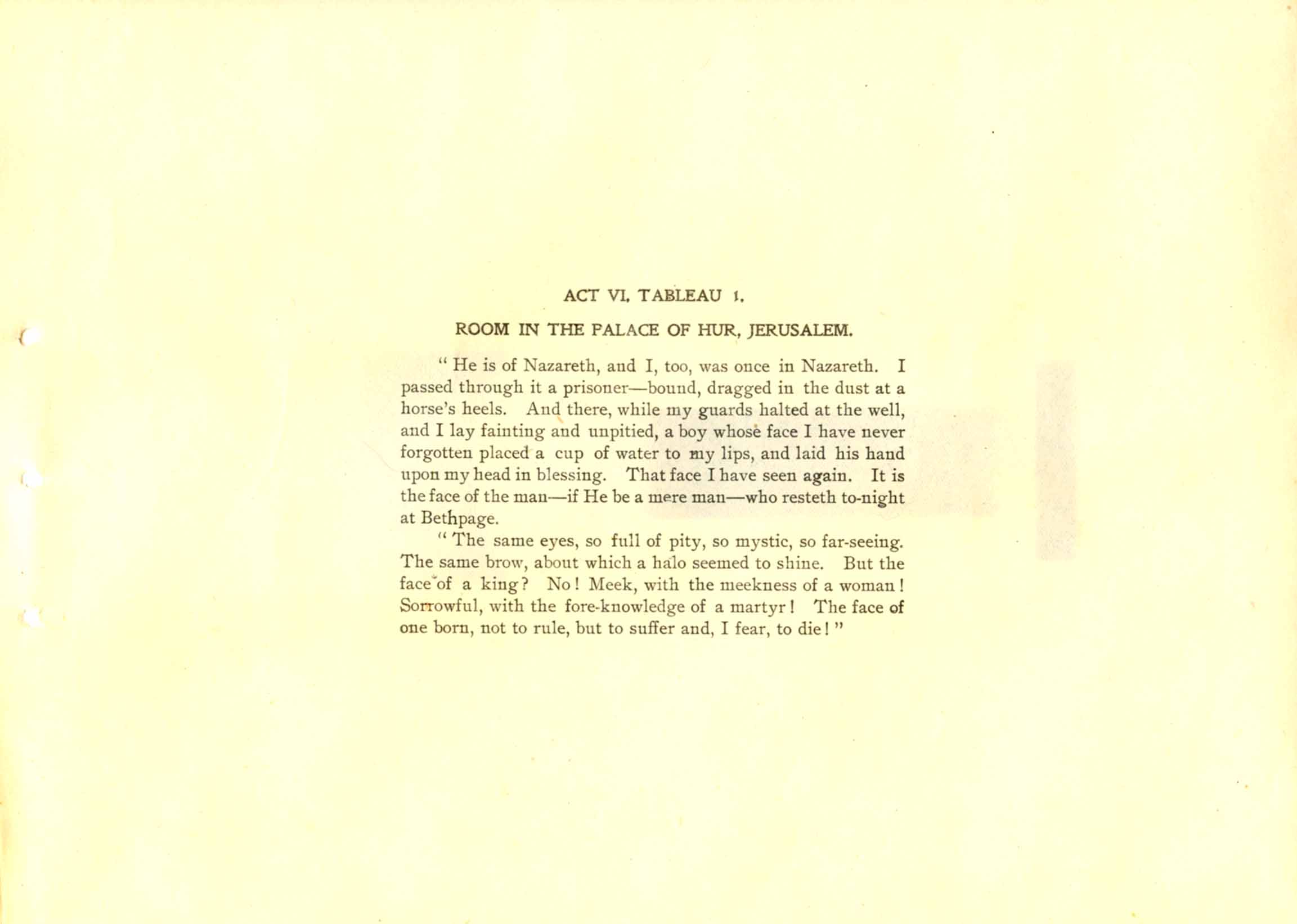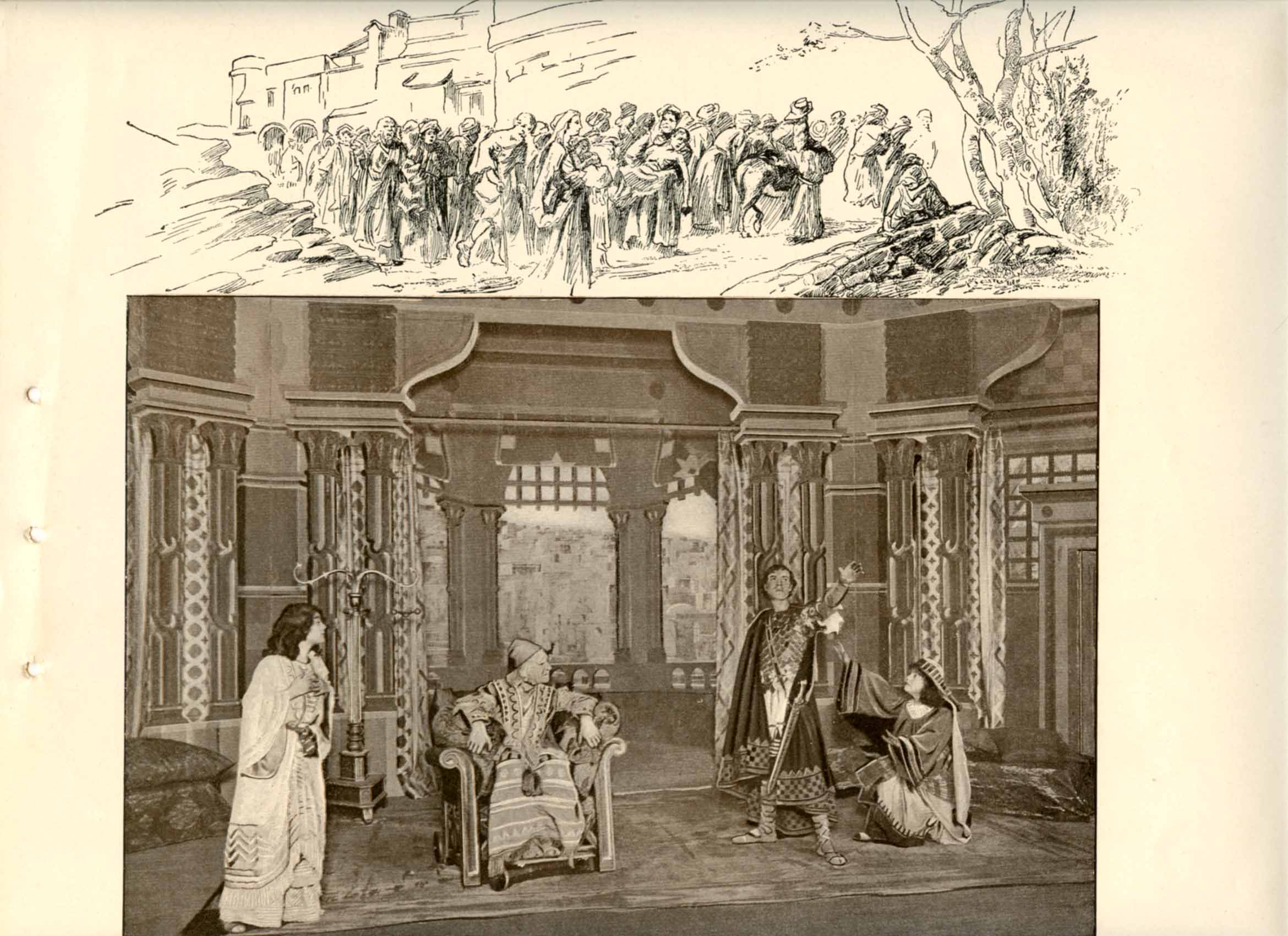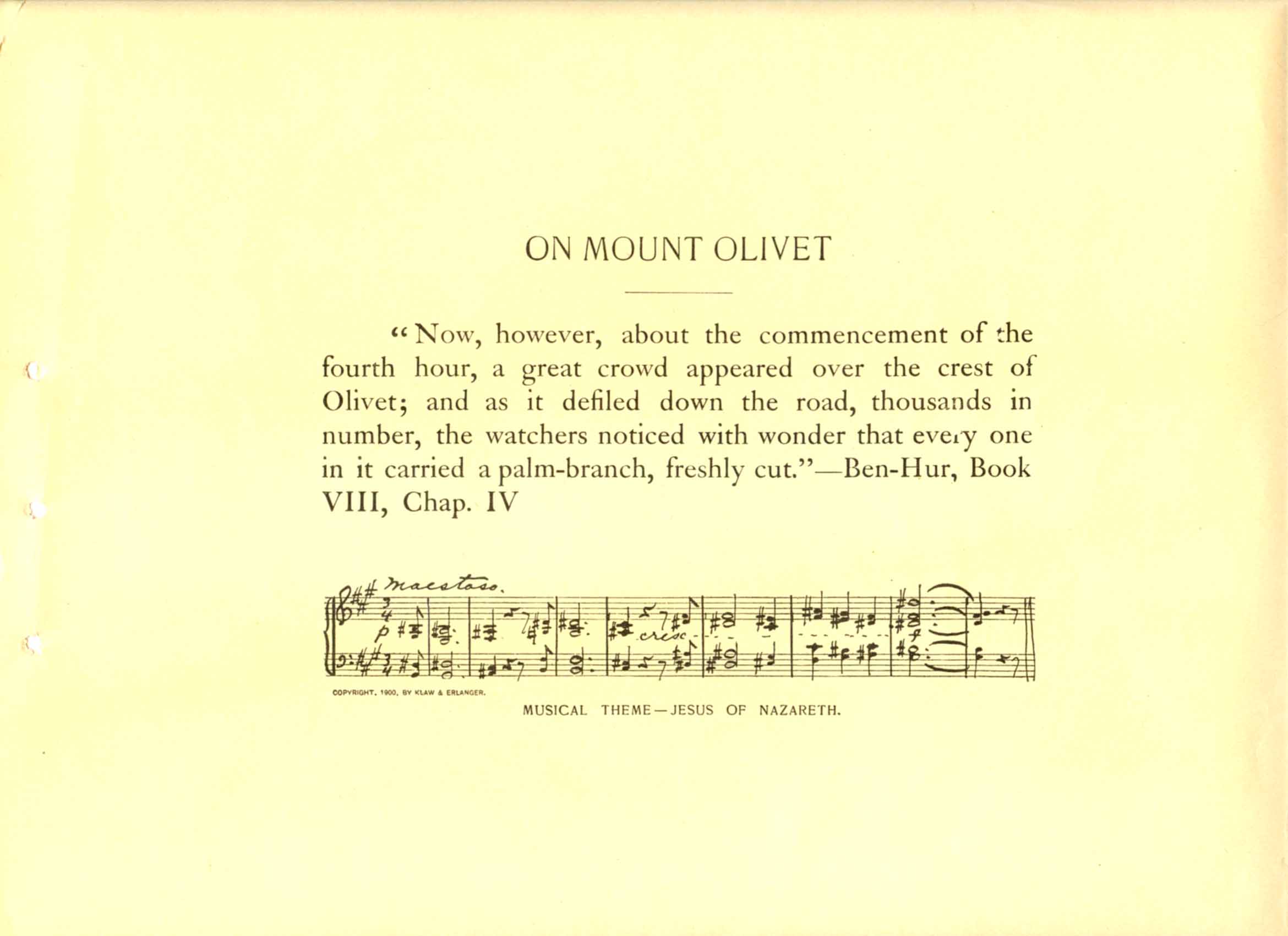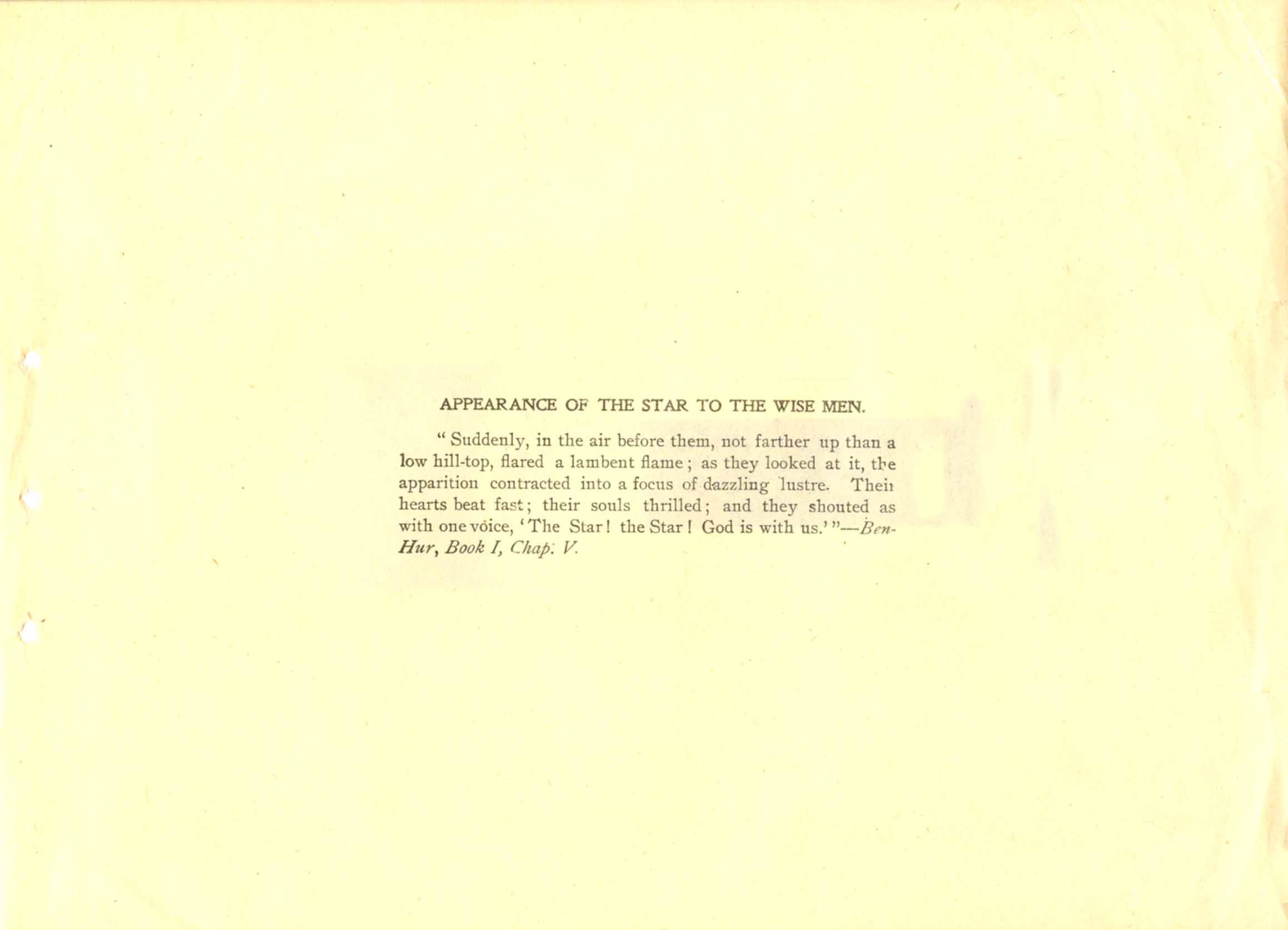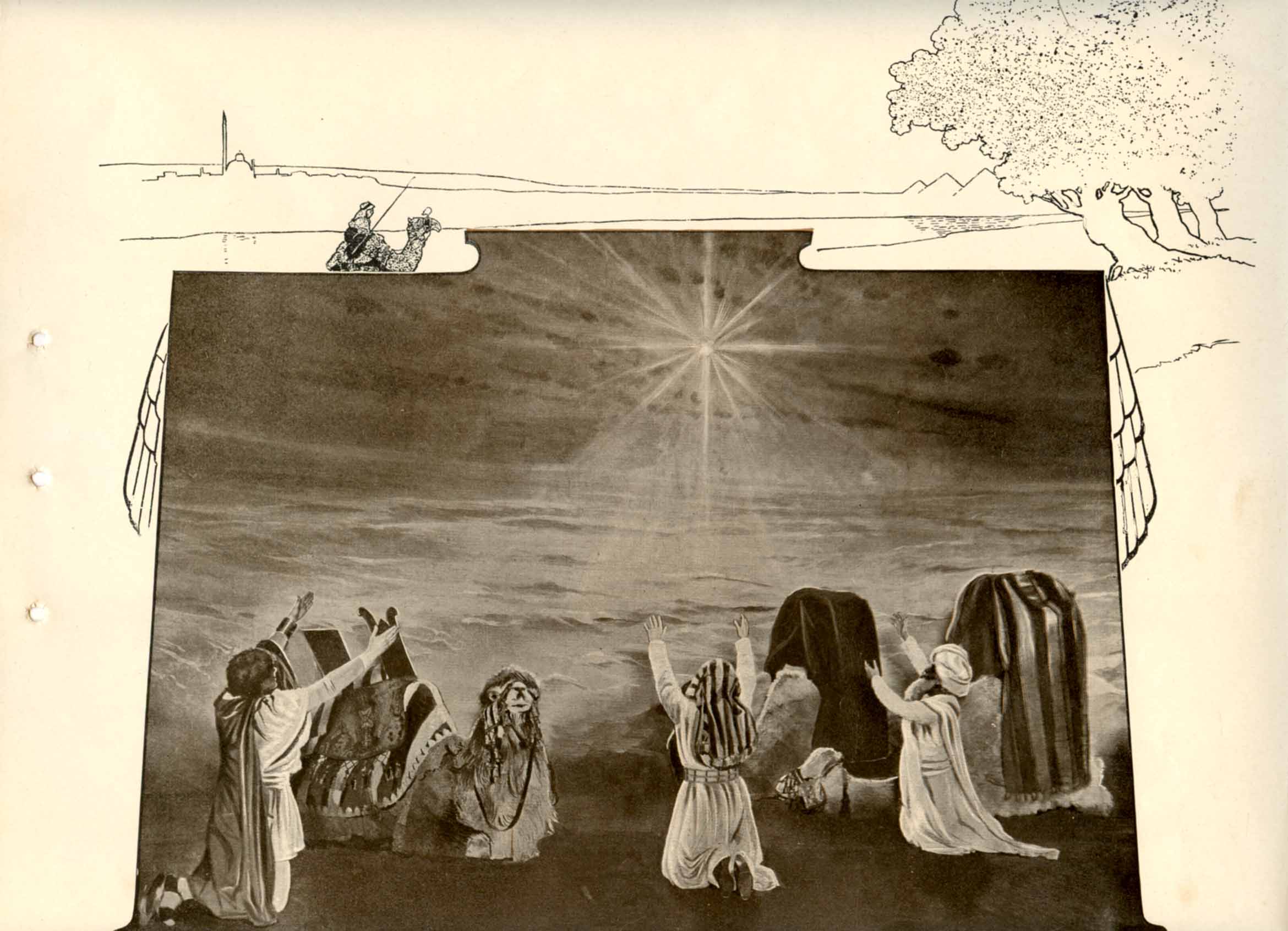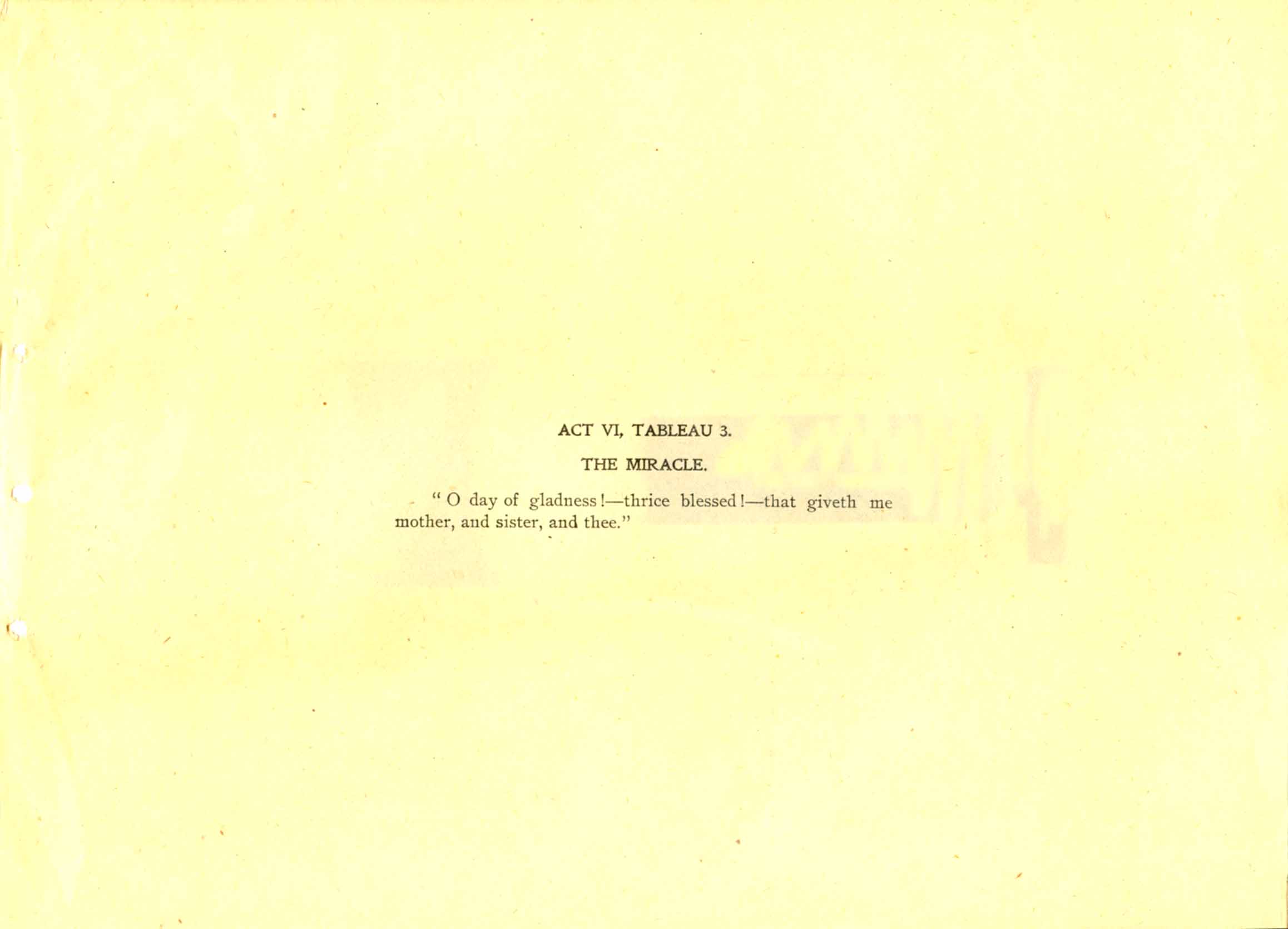 ---
(Below: back cover with shred of silk cord that originally bound program together)

(starring William Farnum / 234 performances)
Ben-Hur first opened at the Broadway Theatre Nov. 29, 1899 and ran through May 1900 for a total of 194 performances,
then reopened at the same theatre on Sept. 3, 1900 and ran another 40 performances through Oct 1900.
Actual size of program: 12x10"
---
from General Lew Wallace Museum (http://www.ben-hur.com/benhur.html):
"Lew Wallace was doubtful Ben-Hur would translate into a successful stage
adaptation. He observed two problems in particular. First was dealing
sensitively with the religious nature of the book and the problems with
an actor portraying Jesus Christ. The second problem was how a chariot race
could be accomplished in a theater, and without a chariot race, it would
hardly be Ben-Hur. However, stage magnates Marc Klaw and Abraham Erlanger
managed to convince Wallace otherwise. It was agreed that Jesus Christ
would only be depicted as a beam of white light. The problem of the chariot
race was solved by training eight horses, pulling two chariots, to run on
treadmills installed in the floor of the stage. While the horses ran at
full gallop on the stage, the background scenery was installed on a
cyclorama and moved behind the racing chariots to complete the illusion
that the chariots and horses were actually moving.
Ben-Hur opened at the Broadway Theater in New York City on November 29, 1899.
The play was adapted for the stage by William Young and directed by Joseph
Brooks. Edward Morgan was the first Ben-Hur on the stage, although William
Farnum soon replaced him. William S. Hart, who would later achieve fame for
his roles in silent westerns, portrayed Messala on opening night.
Ben-Hur took to the road and often held two-week engagements at U. S.
cities. (It was the "Grand Opening" show for the beautiful
Colonial Theatre of Boston in 1900, which continues to be
a home for the performing arts.) The production was also taken overseas and
appeared in Europe and Australia. It is estimated that there were over six
thousand performances given and over twenty-million people saw Ben-Hur during
its twenty-one year run. The final performance of Ben-Hur was delivered in April of 1921."
---
Posters: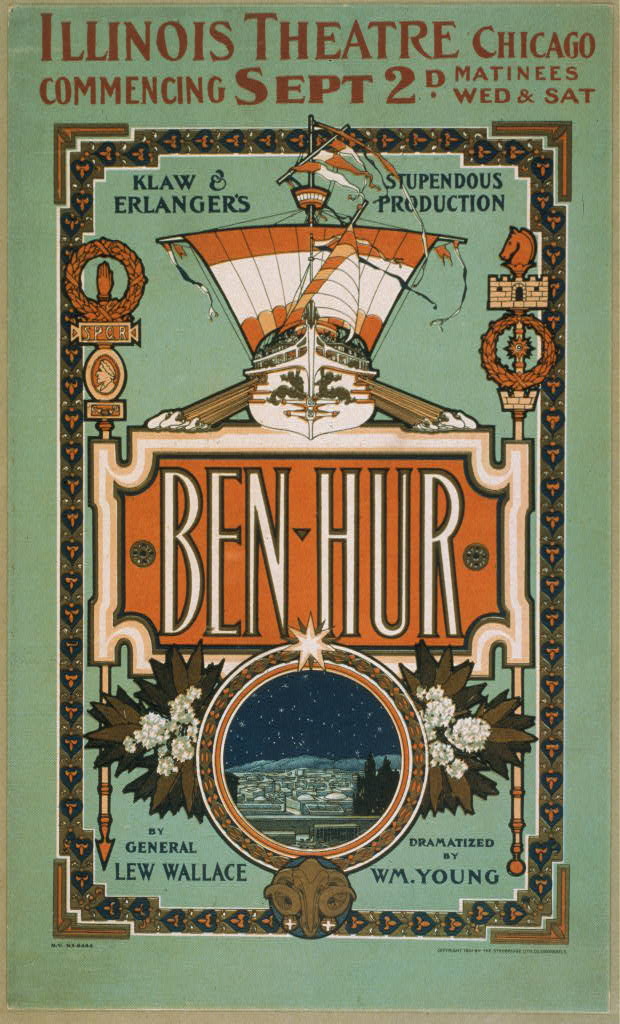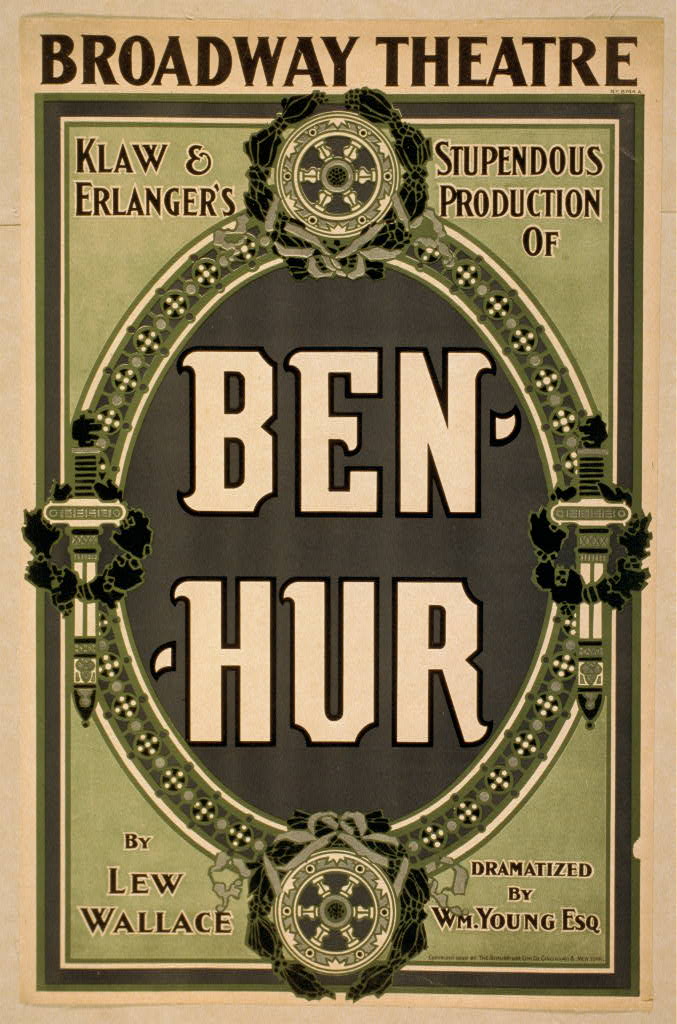 ---
---