Martha
The Spinning Wheel Quartette
---

---
Adelina Patti as "Lady Harriet"&nbsp&nbsp&nbsp&nbsp&nbsp&nbsp&nbsp&nbsp&nbsp&nbsp&nbsp&nbsp&nbsp&nbsp&nbsp&nbsp&nbsp&nbsp&nbsp&nbsp&nbsp&nbsp &nbsp&nbsp&nbsp&nbsp&nbsp&nbsp&nbsp&nbsp&nbsp&nbsp&nbsp&nbsp&nbsp&nbsp&nbsp&nbsp&nbsp&nbsp&nbsp&nbsp&nbsp&nbsp&nbsp&nbsp&nbsp&nbspAnna Bishop
---
from Wikipedia:
The first performance of Martha took place at the Kärntnertortheater in Vienna on November 25, 1847.
In the United States, it was produced in English at Niblo's Garden in New York City on 1 November 1852 with Anna Bishop,
and in New Orleans on January 27, 1860, it was performed in French.
---
Erika Bergenson (from Swedish Performing Arts Agency)
---
The popularity of Martha received a fresh boost in 1906 when it was staged at the New York Metropolitan Opera in a production that featured
the great tenor Enrico Caruso, singing in Italian. Caruso would perform the role of Lyonel many times during subsequent seasons and record extracts
from the Italian version of the opera. Recent productions in the United Kingdom have included those by Opera South in 1986 and 2009
and Bel Canto Opera in 2002.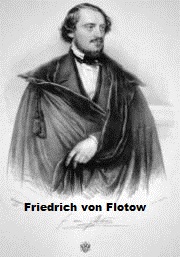 ---
---