Paramount Theatre
Adam and Huron Streets / Toledo, OH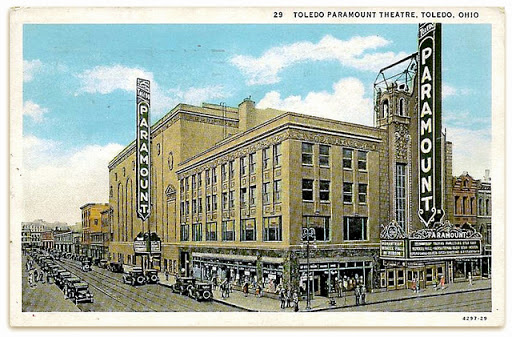 ---
from Toledo History Box: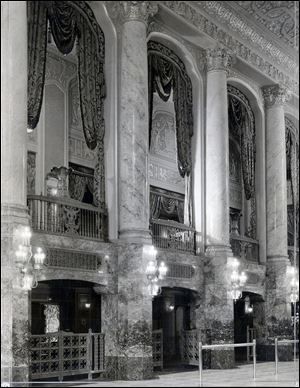 The Paramount, built for the studio's Publix exhibition chain, was on the northeast corner of Adams and Huron streets, right across the street from LaSalle's.
It was designed by the Chicago architectural firm of Rapp and Rapp, which designed over 400 theaters – many of which survive, such as the Paramount in Denver
(which opened in 1930). Like many others, Toledo's Paramount handled both movies and live stage shows (vaudeville being not quite dead yet).
- Toledo News / February 16, 1929 -
From the Toledo News-Bee on the opening:
Having been informed thru the press and other sources of the magnificence of the new $3,000,000 Toledo Paramount theater and the excellence of the programs
to be presented therein, a goodly share of the population of the city – or so it appeared – set out Saturday and Sunday to get some first-hand information.
As a result, there are several thousand Toledoans who will testify enthusiastically that when Publix officials take up the task of establishing a new amusement
center, they give little thought either to the expense of building the theater or in booking programs for it. At noon Saturday, a long line of prospective patrons
had lined up, waiting for the doors to open. And until the last show, the house played to capacity. Sunday, a similar situation existed. All passed out with praise
for the marvelous interior of the theater and the diverse and swiftly-moving program presented.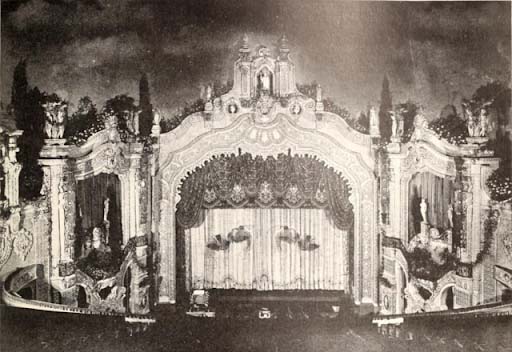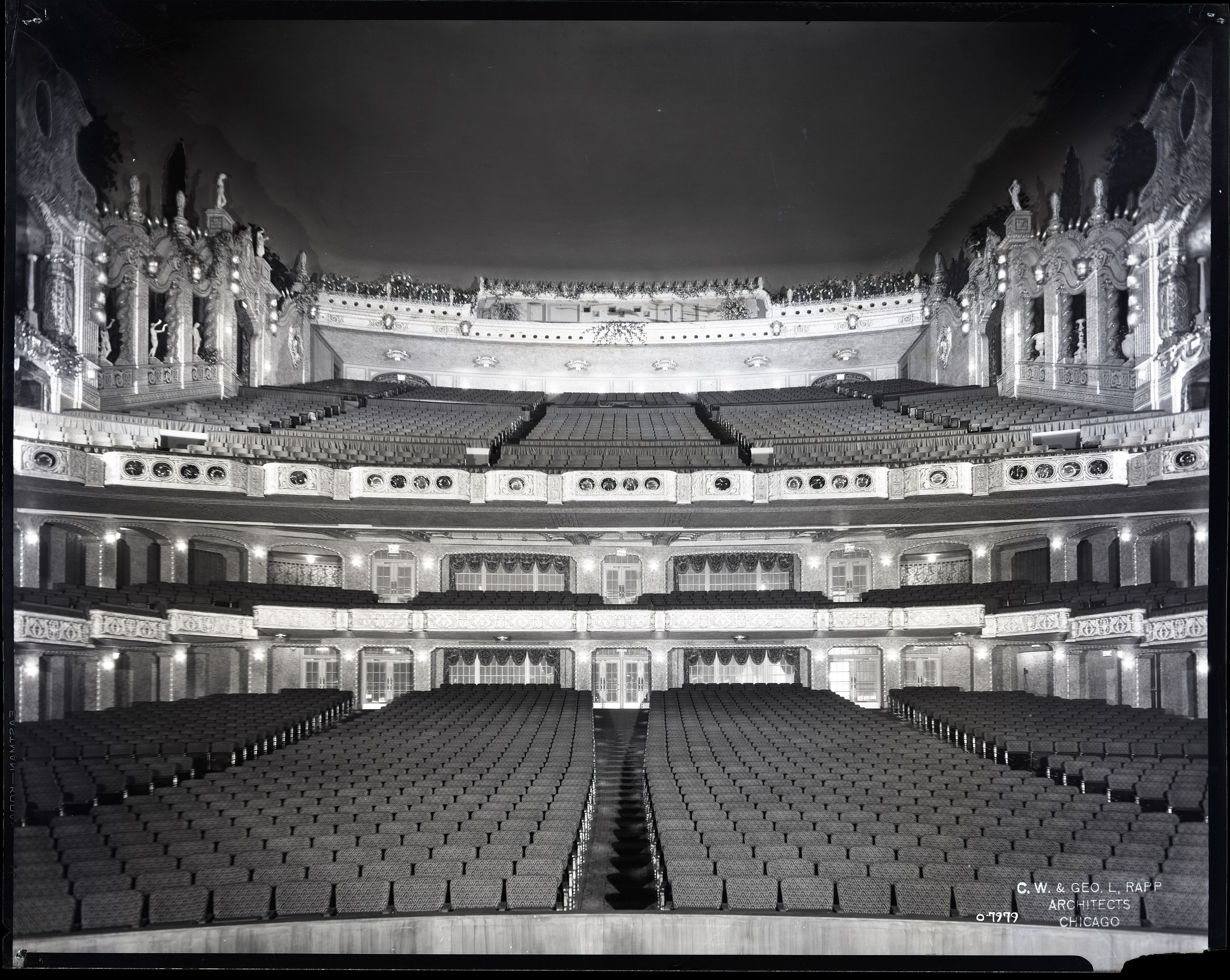 ---
The story of "what happened" is an old one. The city spread out. Retail fled downtown and it fell into decline, taking the theaters with it. Showcase Cinemas on
Secor Road opened in 1964. Theaters downtown closed en masse in the 1960s. Only the Valentine survives today.
- marquee; 1931 -
According to cinematreasures.org, the Paramount closed as a regular movie theater on November 5, 1960 and was converted into a Cinerama theater.
It closed on November 3, 1963 with How the West Was Won.
---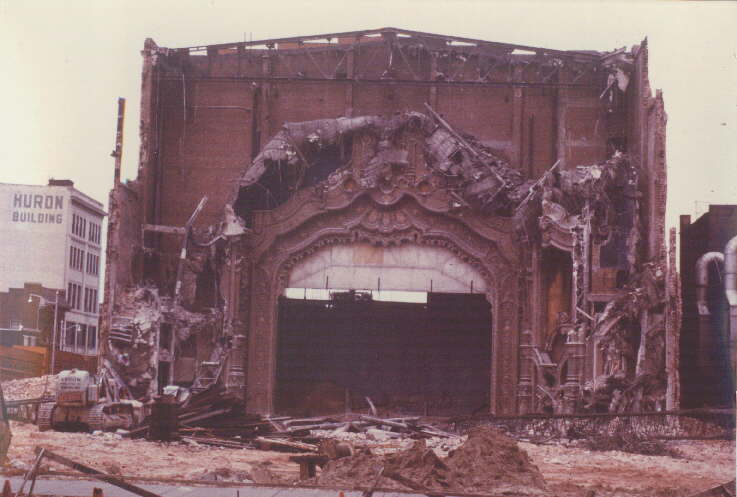 Demolition started in September, 1965. The Paramount's Wurlitzer organ survives, however: it is at the Berkeley Community Theatre in Berkeley, California.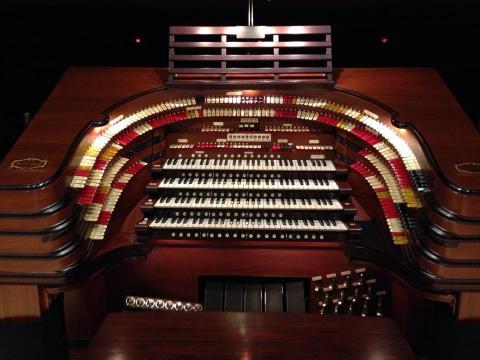 ---
---
Programs available from this theatre: